User-friendly easy-to-use interface
TrustKeys is designed with an intuitive, user-friendly interface that is easy to use for even those who are new to TrustKeys and cryptocurrencies.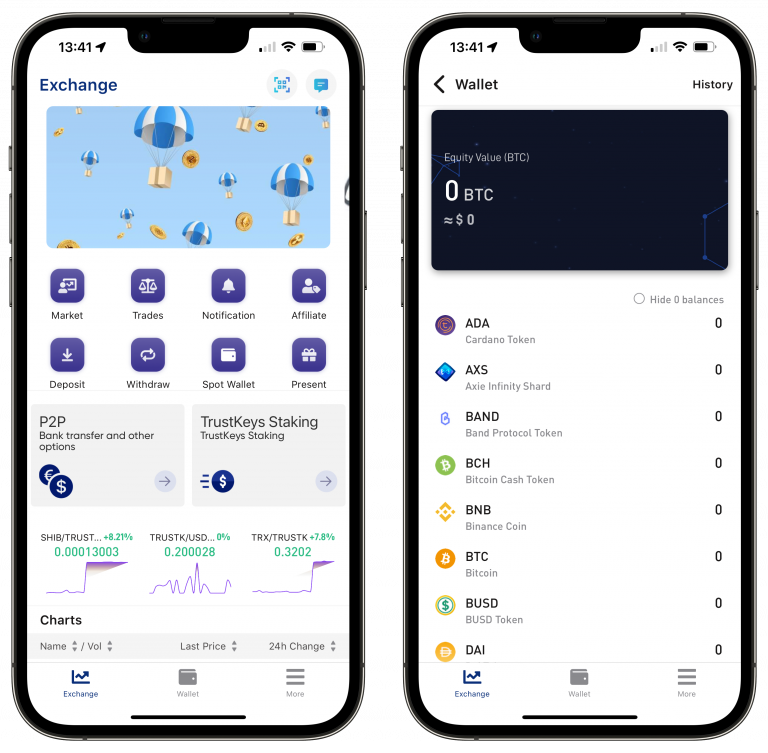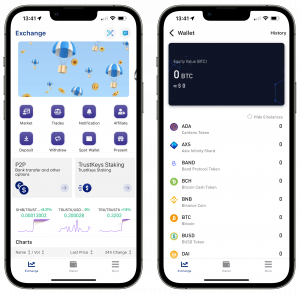 2. Convenient for users, is a HEX exchange (Combining both Decentralized and Centralized)

As a Hybrid Exchange HEX, TrustKeys uses both DEX and CEX, which is very secure. TrustKeys Exchange makes it easy for users to trade, buy, sell and exchange between cryptocurrencies and fiat currencies of countries. In particular, TrustKeys bypasses the cumbersome registration process that is often encountered and uses a secure decentralized account model that offers the experience of a leading centralized exchange with this model. Simply register for the TrustKeys Super App and hold 24 secure seed phrases, users can deposit, withdraw and trade instantly.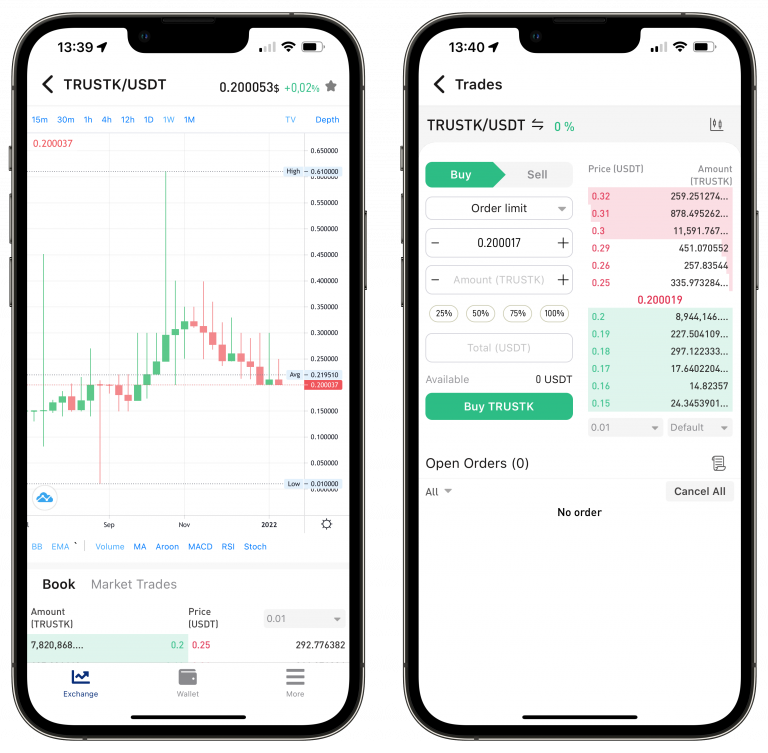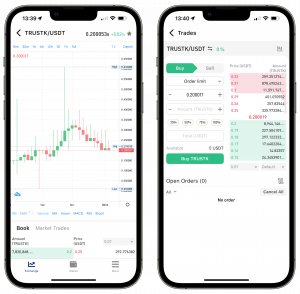 3. Built-in secure wallet to store cryptocurrency
TrustKeys has a built-in secure wallet that is similar to Metamask, Trust Wallet. Users can store assets, send/receive money, connect to Dapps and act as a gateway connecting users with projects such as AMM (decentralized exchange), Lending, Farming (providing). Liquidity),….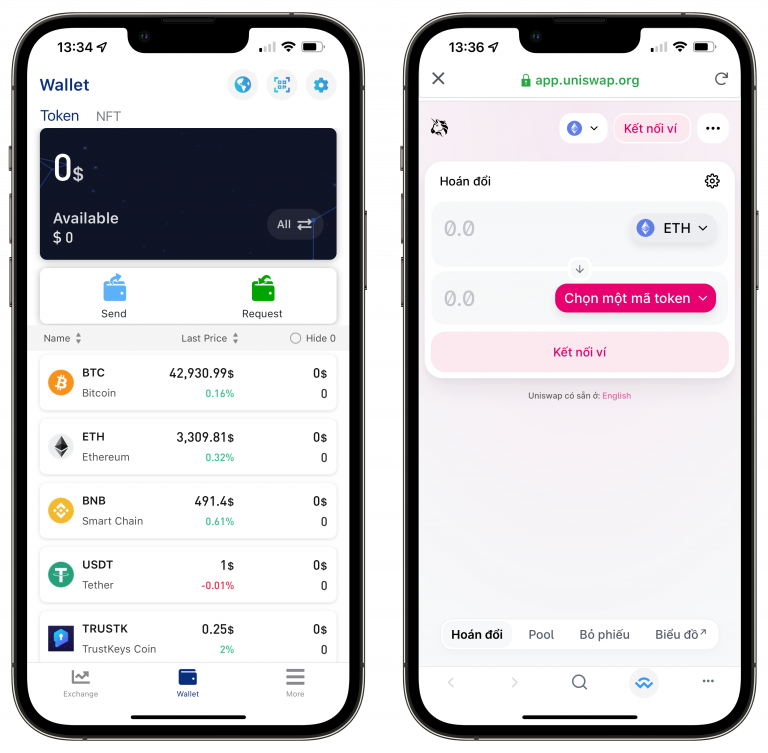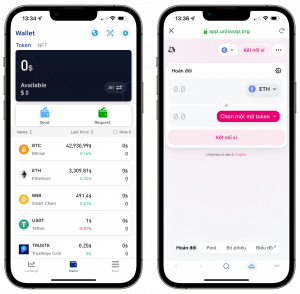 4. As a miniature social network, users can chat, send and receive crypto via messages
TrustKeys is not only an exchange, but also a miniature social network, users can interact with other users in the crypto space. In addition, all messages will be end-to-end encrypted, and will be deleted after a certain period of time. Moreover, users can send and receive crypto-currency via messages to each other, which is very simple and convenient as well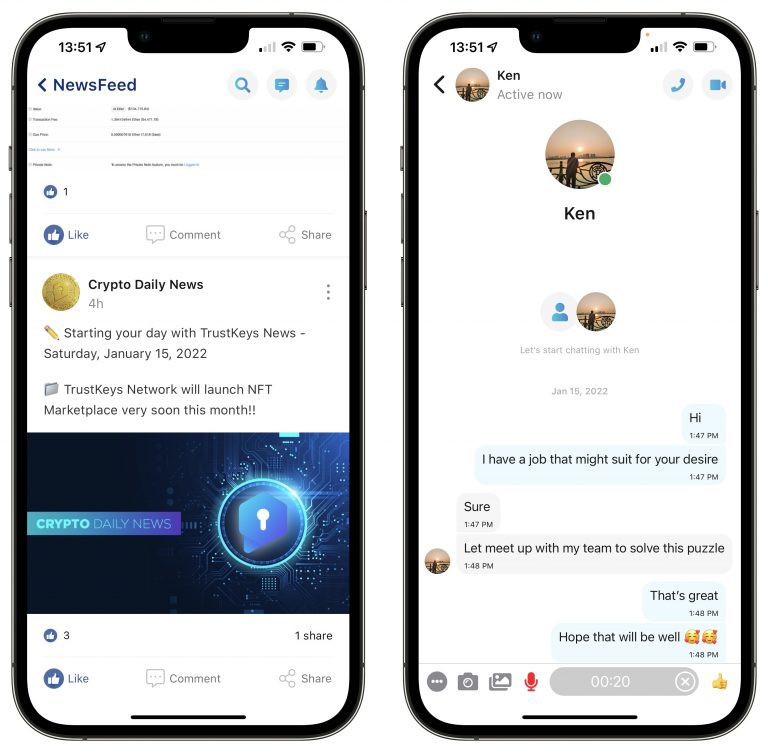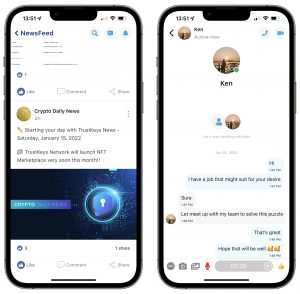 5. Ultimate security with 24 security keys, all conversations and content are encrypted
TrustKeys uses 24 security keywords to secure users' assets, using 24 keywords will be more difficult to detect, which is significantly superior to 12 security keywords of some current-used wallets.
In addition, all messages and content on TrustKeys are end-to-end encrypted, providing a secure experience for users.