? TrustKeys Network are delighted to announce Moniwar will become our newest strategic partner.
⏩This cooperation is going to cover the following matters:
✅Experience partner's ecosystem: Moniwar's game players will be granted to access TrustKey Network's ecosystem with a variety of outstanding features, especially TrustKeys Exchange – Hybrid Exchange HEX, which is very secure with 24 security keys, all conversations and content are encrypted; TrustKeys NFT Marketplace – TheOnly.Biz
✅Cross-marketing: With huge numbers of users from both side's community cross-marketing between TrustKeys Network and Moniwar will bring great support for 2 projects.
✅Community: We aim to expand community of both projects and create optimized benefits for all users.
✅Resources: TrustKeys Network will share resources and experiences the fields of technology and NFTs to help both sides become stronger.
?With this collaboration, TrustKeys Network and Moniwar will achieve new accomplishment and new opportunities for both parties.
? About Moniwar:
Moniwar is an epic puzzle game with a PvP mechanic for everyone. The project aims to create a new experience for players in the field of gaming and DeFi. The game is designed with a suitable mechanism for players to be entertained, and DeFi will bring income and sustainable ways to make money for users.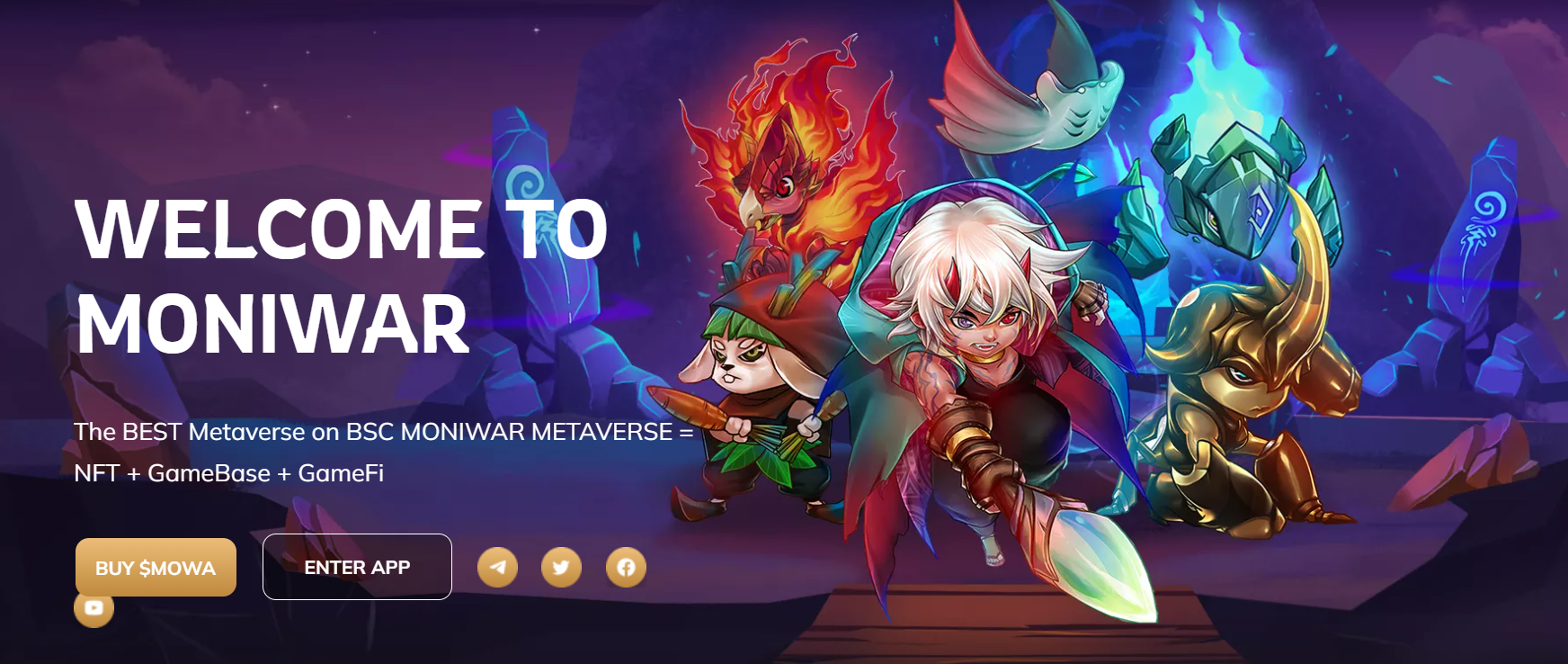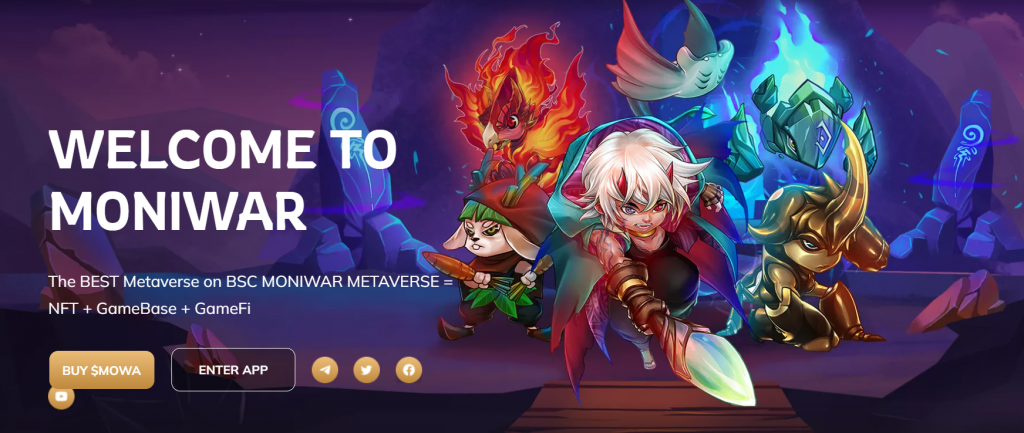 By taking full advantage of the interoperability of blockchain technology, the game makes real-world characters interact with NFT in the virtual world, thereby helping to break down the barriers of space and make it different from other games.
The features in the game are also very abundant, and will be opened gradually in each game development stage, inside there will be many minigames, tasks, activities……
Moniwar Token: $MOWA Token is the crucial token of GameFi, which can be exchanged.
Moniwar Shop (Market): Buy and sell pets & items to increase the earnings from the GameFi.
Moniwar Dapp: Where gamers can play with others and get rewards.
Moniwar Pets: Pets is divided into five elemental systems (Metal, Wood, Water, Fire, Earth). Each Pet, when reaching enough level, will evolve into another shape Daily Quest Complete a series of quests for earning attractive rewards.
PvP, PvE: Join in Pvp, Pvp (Party) for achieving stone chest, token, amulet booster.
Adventure: This is a game mechanism with many maps and each map has 10 bosses. Each time you successfully pass the stage, you will receive a reward: Support card, Pet level upgrade stone and Pet skill upgrade stone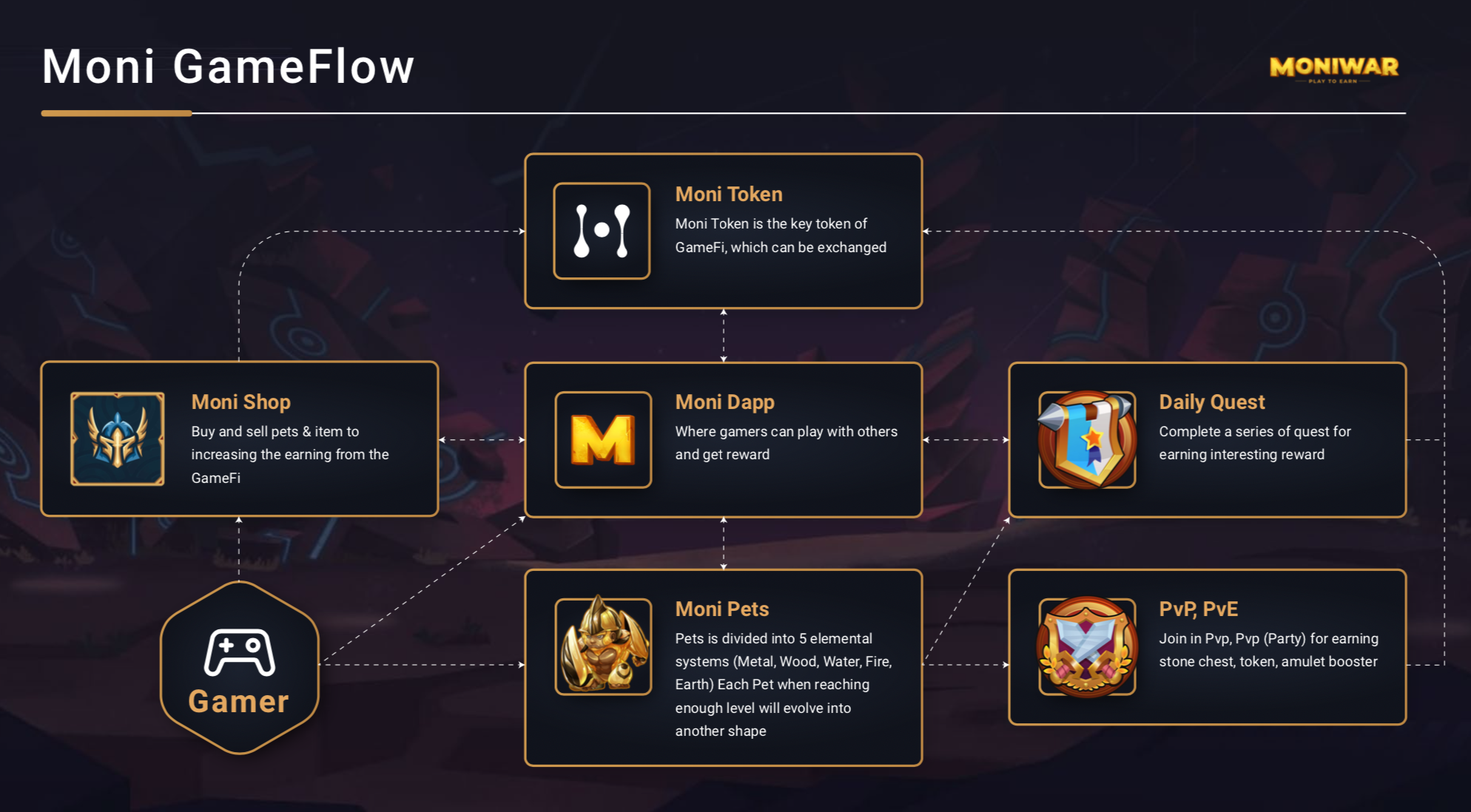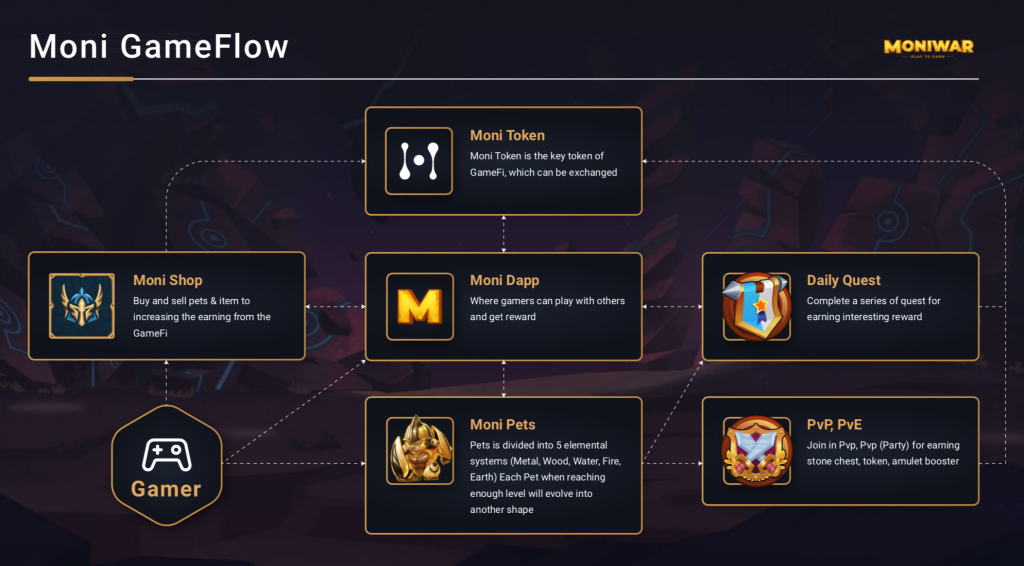 Moniwar is the combination of GamePad + NFT Yield Farming + GameFi Play to earn
In the MOWA entertainment metaverse, designers can use the perfect tools provided by MOWA to cast NFT and issue physical toys. Combining NFT + NFC/AR technology, the NFT in the digital world can be one-to-one correspondence with physical toys in reality. The powerful game ecology in the MONI entertainment metaverse will also empower NFT.
GamePad: MONIWAR GamePad promotes game incubation and distribution, builds MONIWAR entertainment meta-universe with various games, and creates a new blockchain game financial.
NFT Yield Farming: The innovative concept of NFT Yield Farming allows NFT collections to be used in DeFi Yield farming, which exceptionally enhances NFT collection value!
GameFi Play to Earn: Focusing on the NFT gaming metaverse, MONIWAR aims to create a new financial system integrated with blockchain and gaming, making the application entertaining and investable.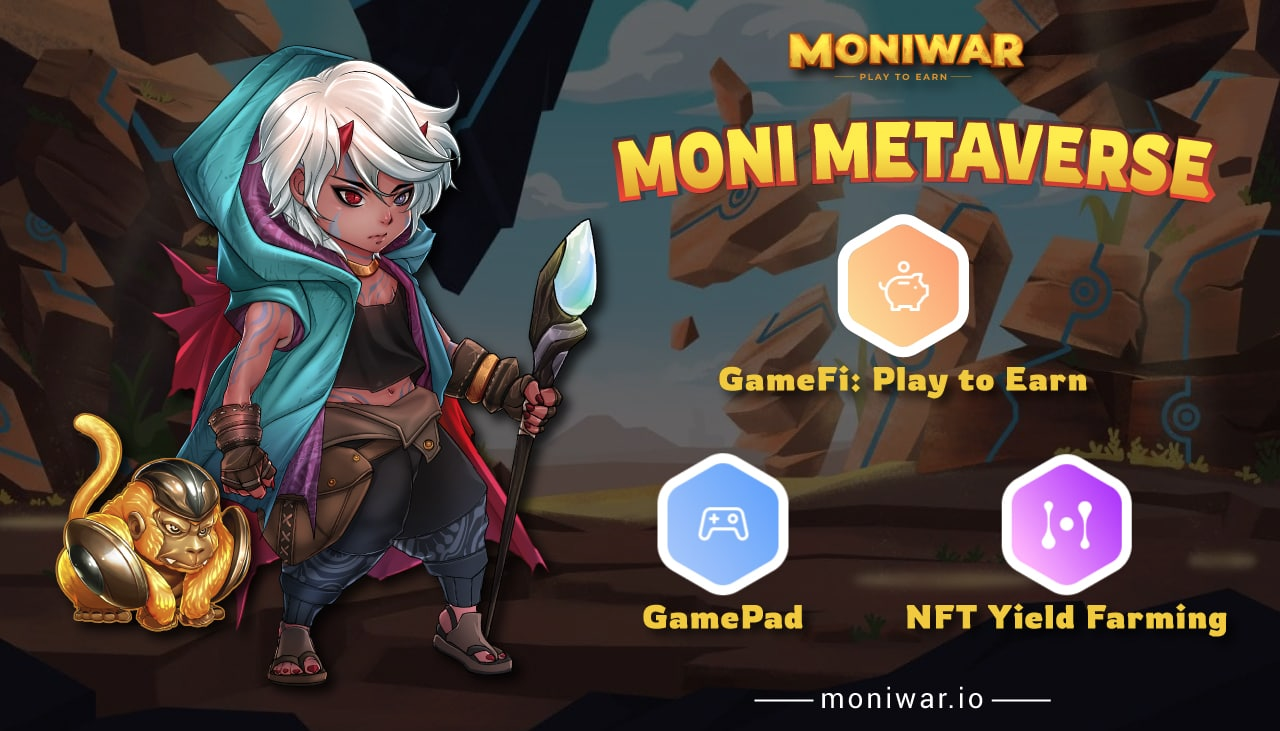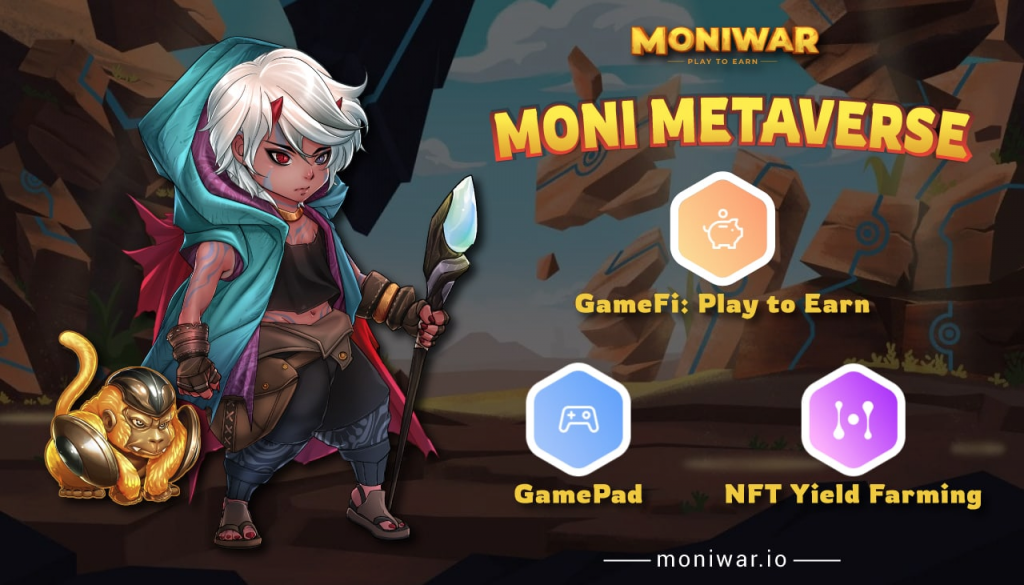 Follow Moniwar community to have more information: