World Cup 2022 Tournament has finished and the main prizes have their own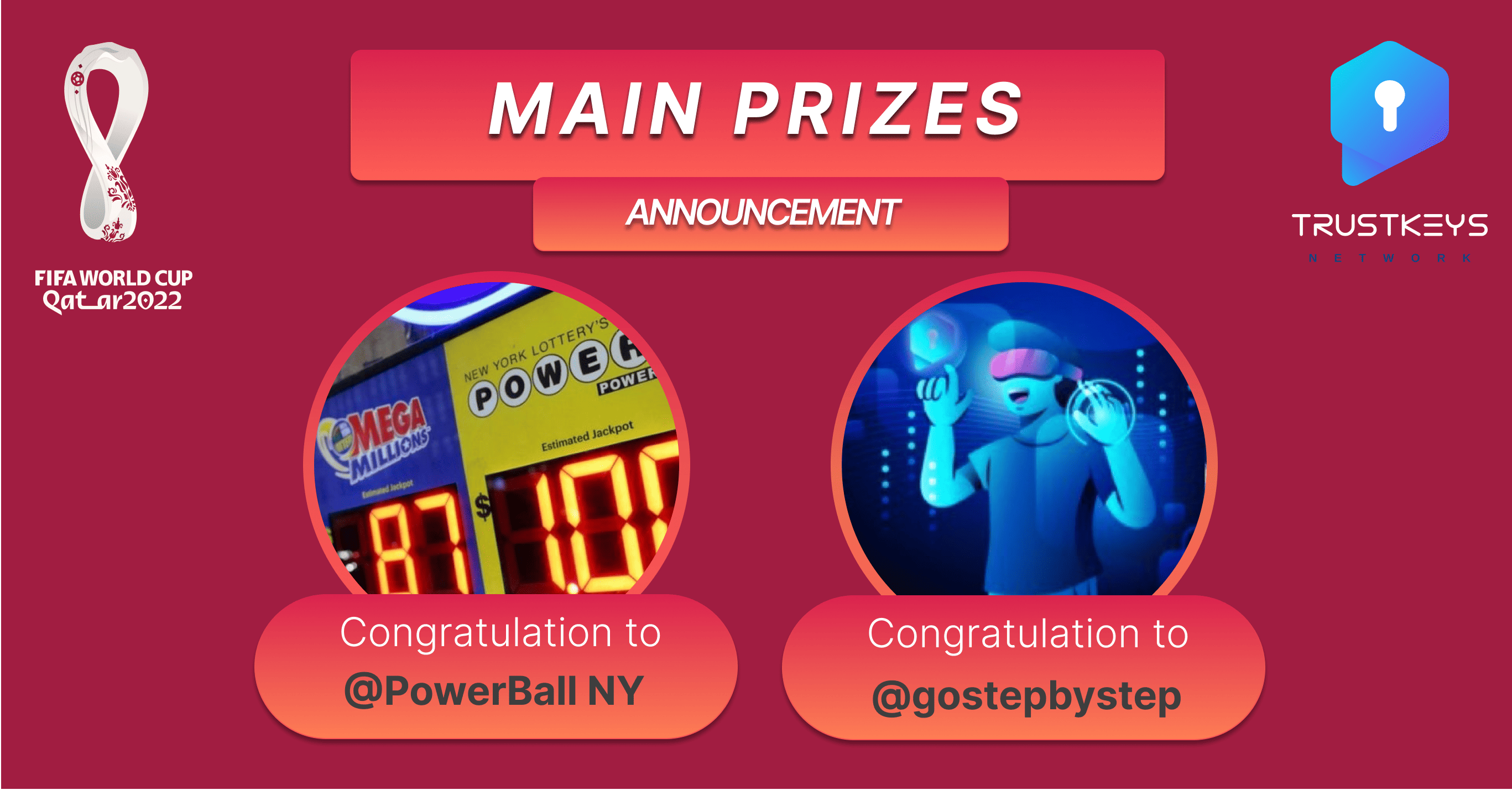 First main prizes for the player who has highest FCUP22 in Mini Game World Cup 2022 belong to "
PowerBall NY
"
Second main prizes for player who has highest FCUP22 when the World Cup Group Stage finished belong to "
gostepbystep
".
Third main prizes for player who invites the most friends has no awarded because no one invites enough to win. However, we still give an incentive gift for "
patrich
" for inviting a large number of friends.
Trustkeys will contact the winner to award the prize soon.
Thanks all of you
Keep going join our mini game, you will be the next winner.