Step-by-step guide to deposit and withdrawal USDT from other crypto exchanges or wallet to TrustKeys Network spot wallet.
Log in TrustKeys Network SuperApp, click the tab Exchange, click the wallet icon on the right top corner of screen.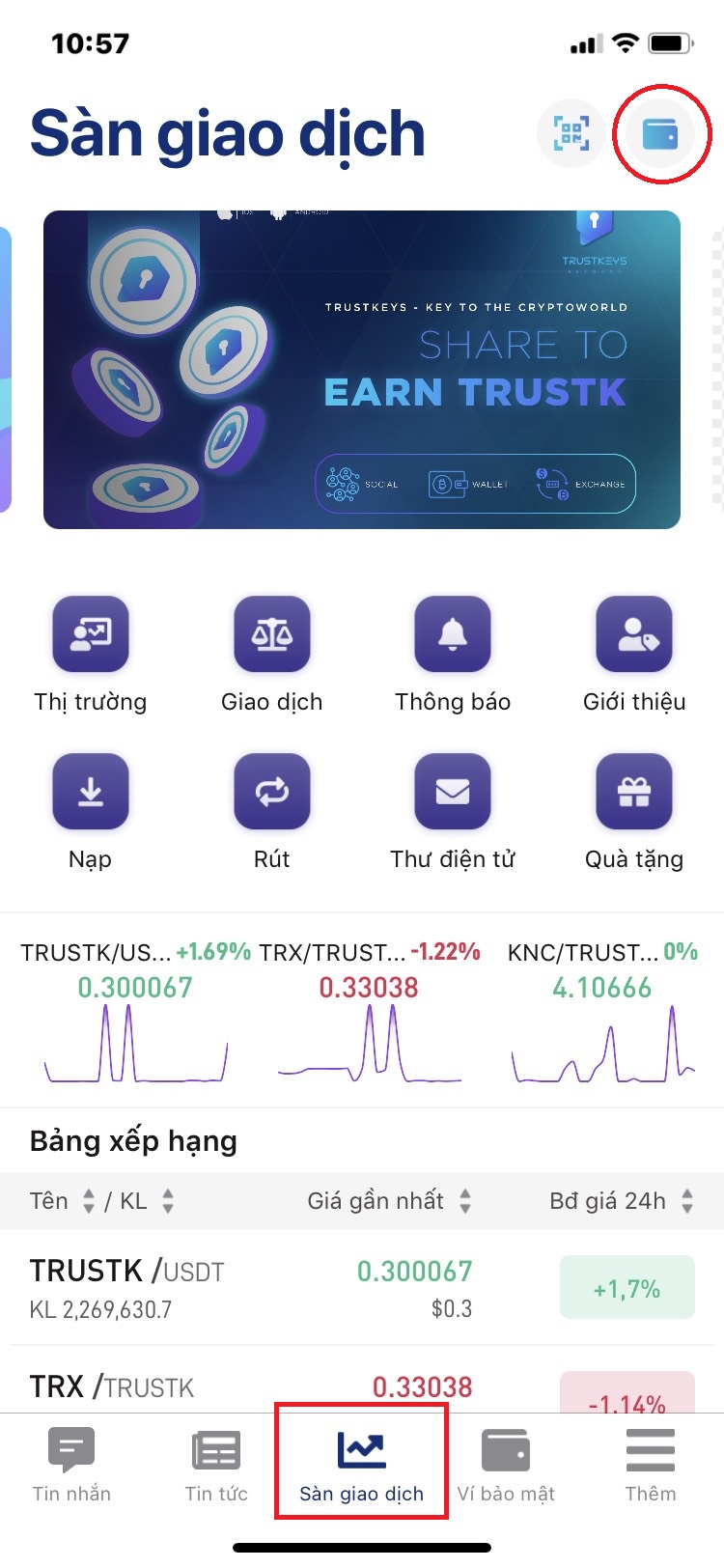 2. Find the wallet address to deposit USDT (Please make sure that the selected network is the same as the network of the platform you are withdrawing funds from.)
Click on USDT row as show in the image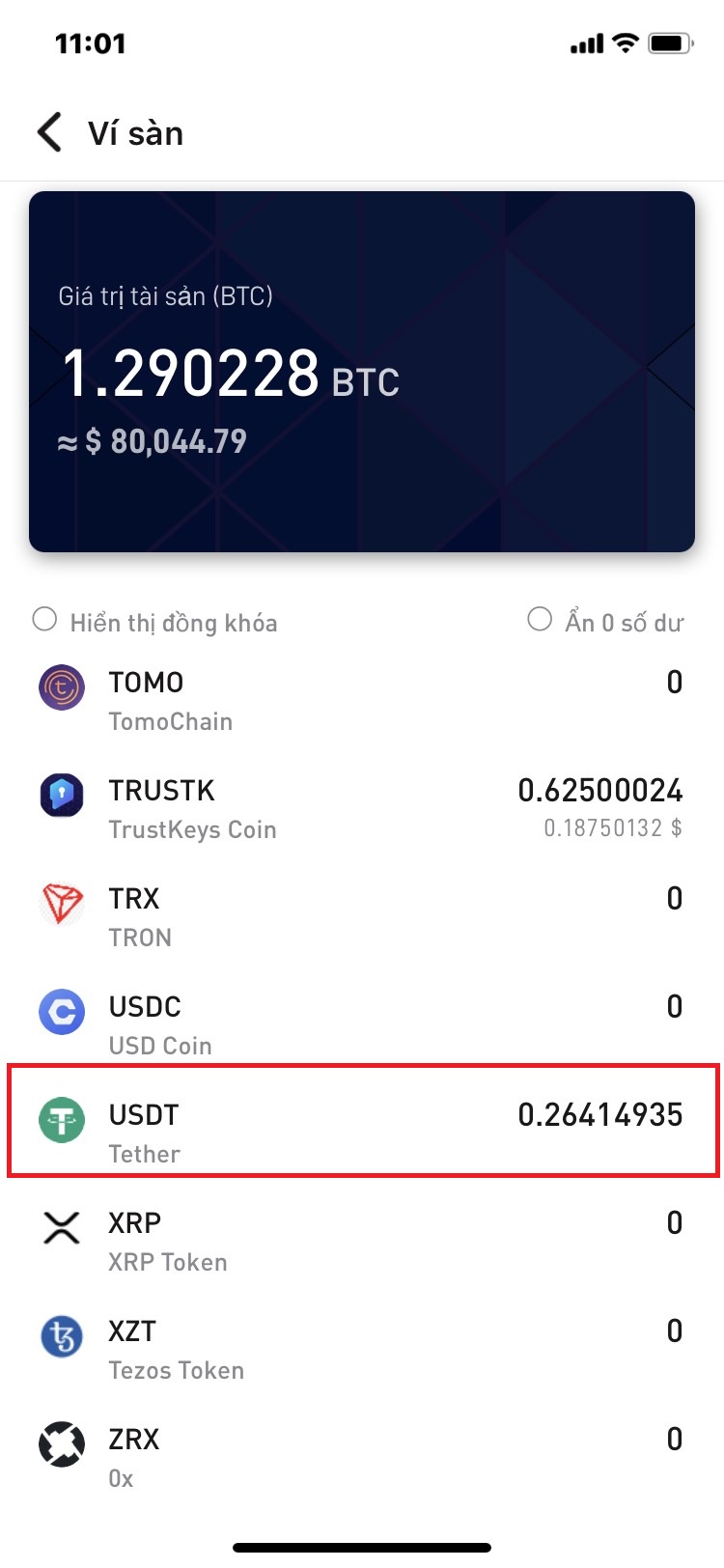 On the next screen click "Deposit"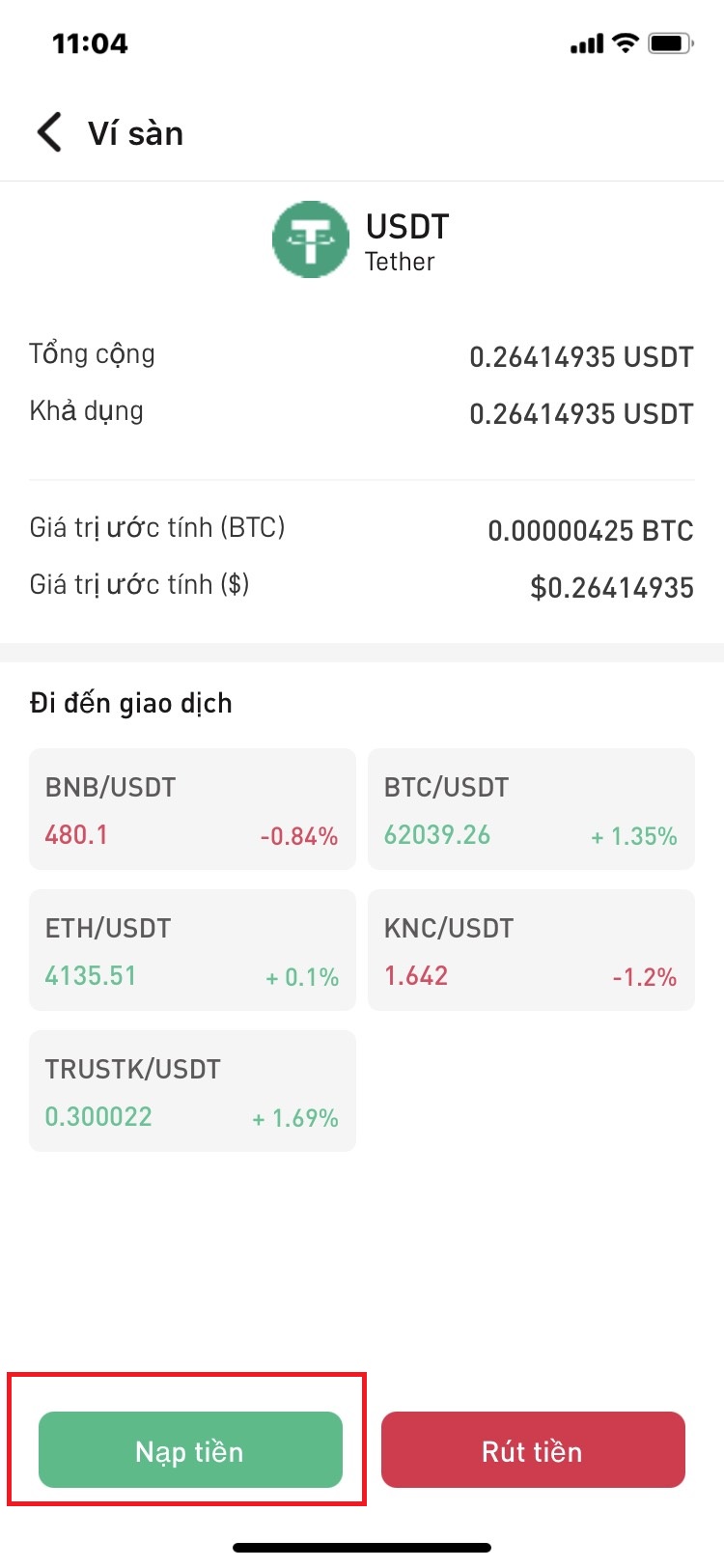 Next, we choose a network ( example BEP20). Copy the wallet address as shown in the image.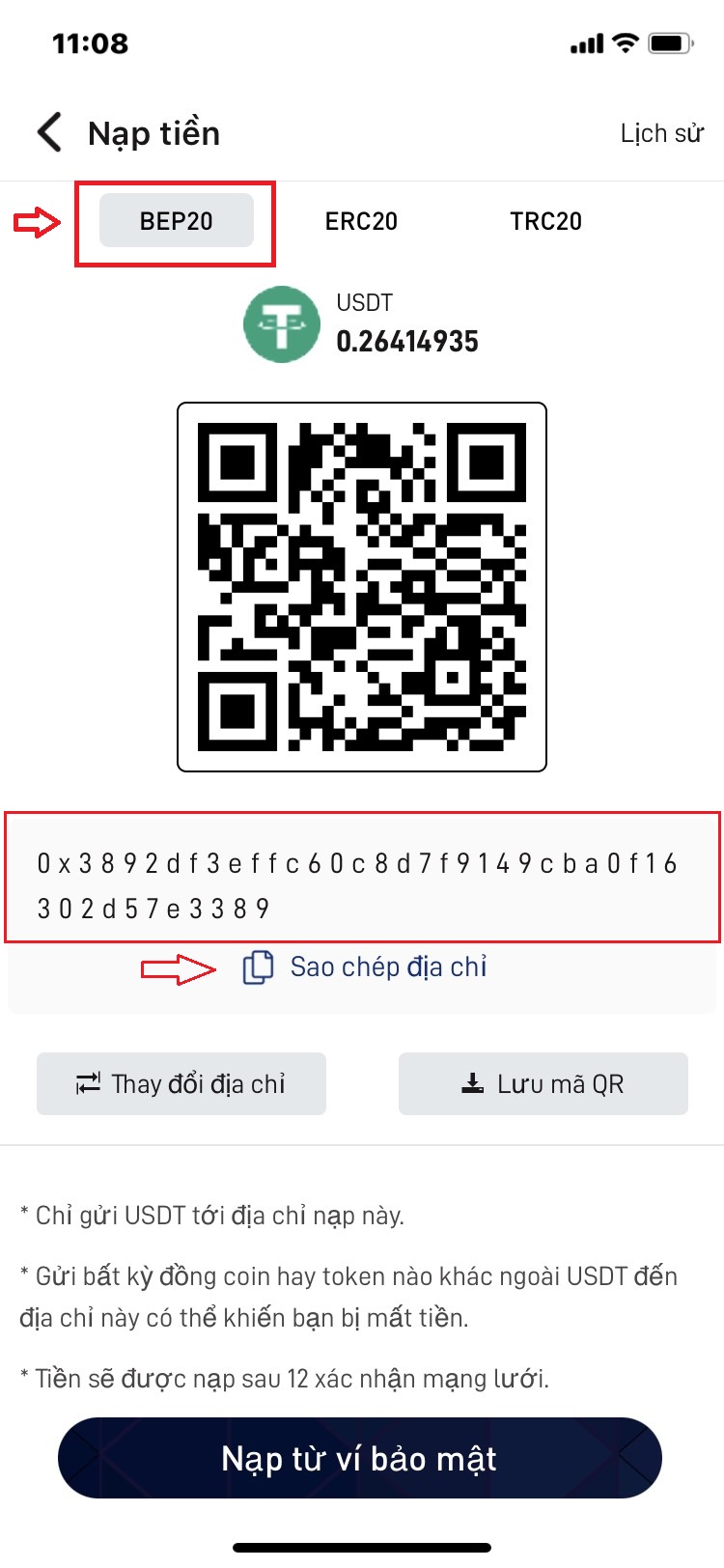 We can use the text or QR code as show in the image.
3. Log in other exchanges (ex: Binance) choose Wallet then click withdrawal as shown in the image.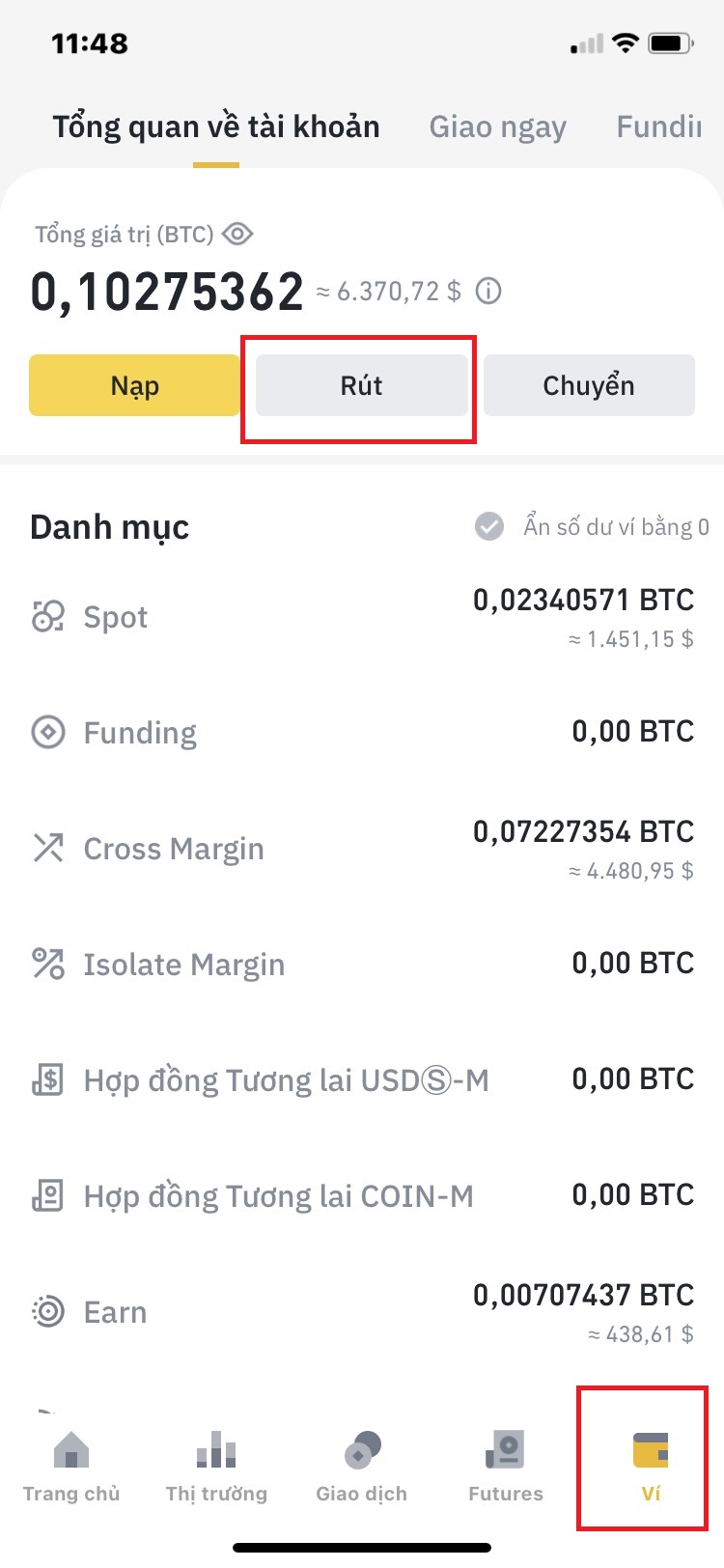 Choose USDT to withdraw:
Address: is the wallet address that we get from step 2, just copy and paste or scan the QR code.

Network: Choose the same network as you choose in step 2, in our example is BSC (BEP20)

Amount: Fill in how much USDT you want to withdraw to TrustKeys SuperApp.
Then click the tab "Withdrawal"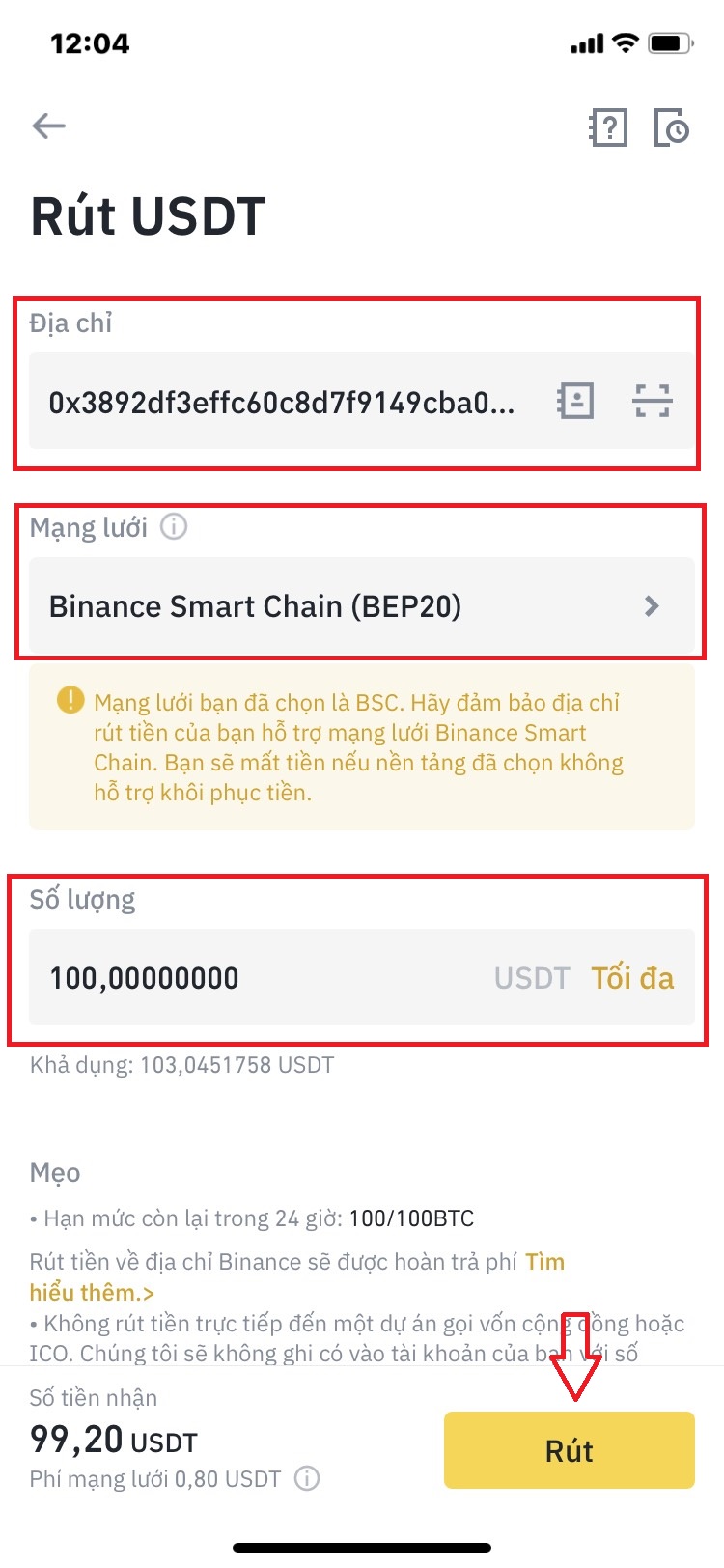 Then "Confirm"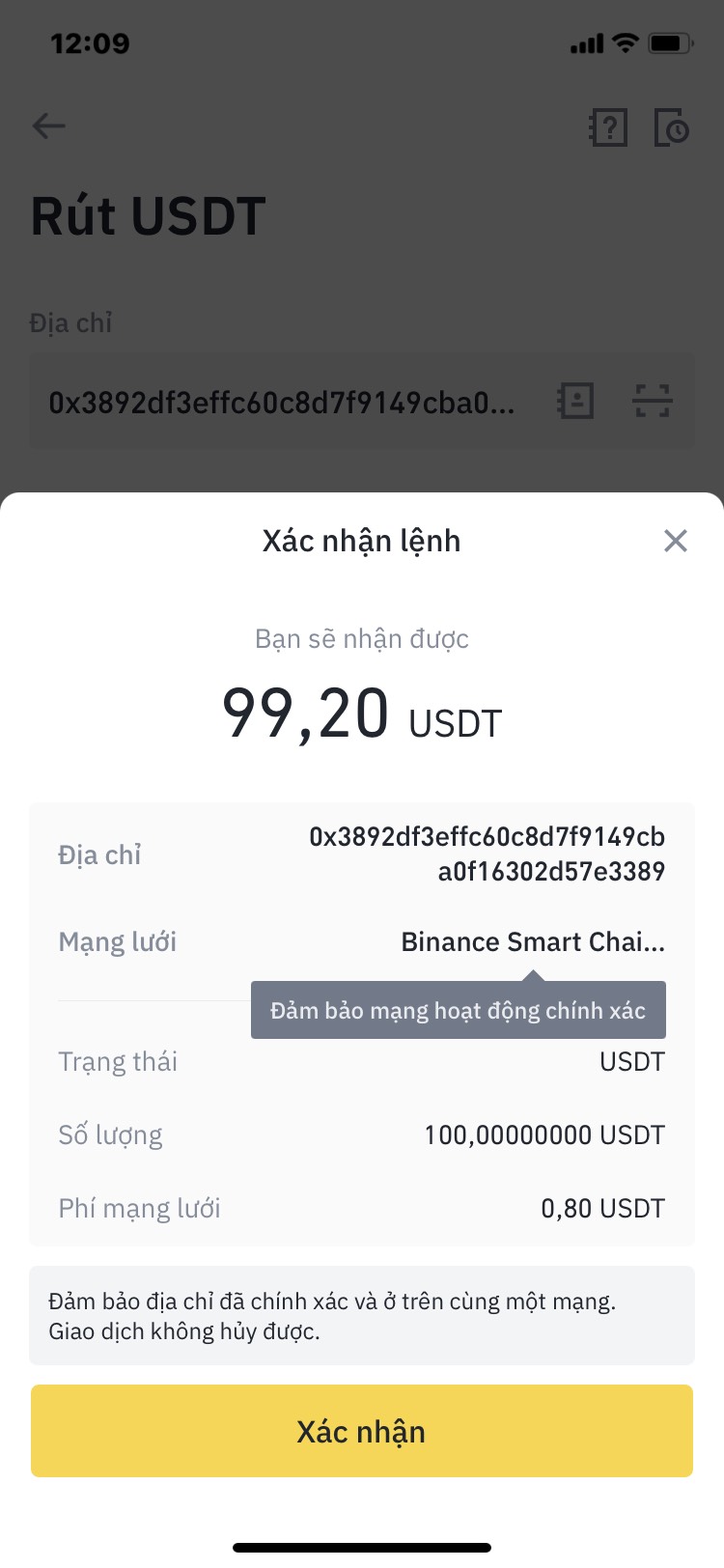 Next fill in verified code send to email and mobile phone (It depends on the security setting of your Binance account).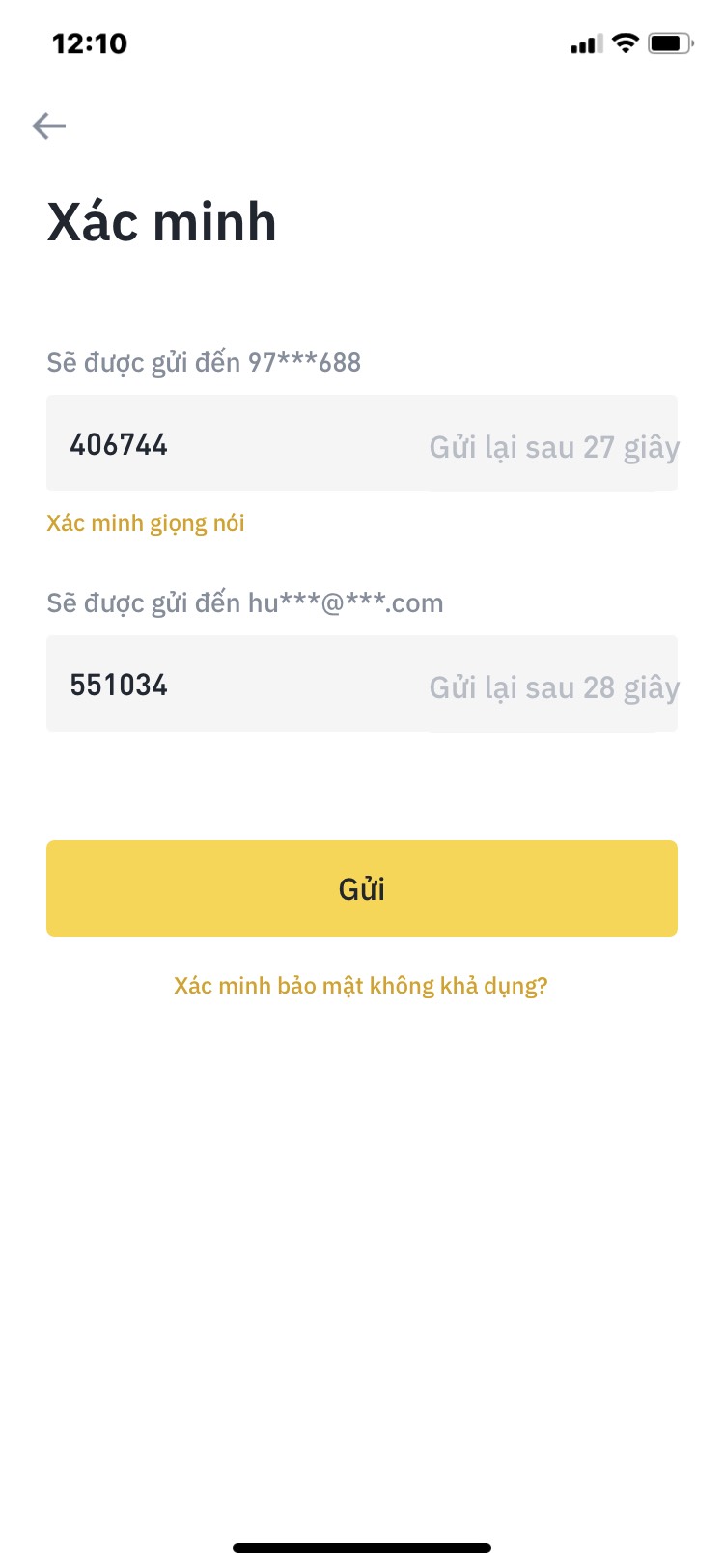 Click "Send" and wait for the result as shown in the image below: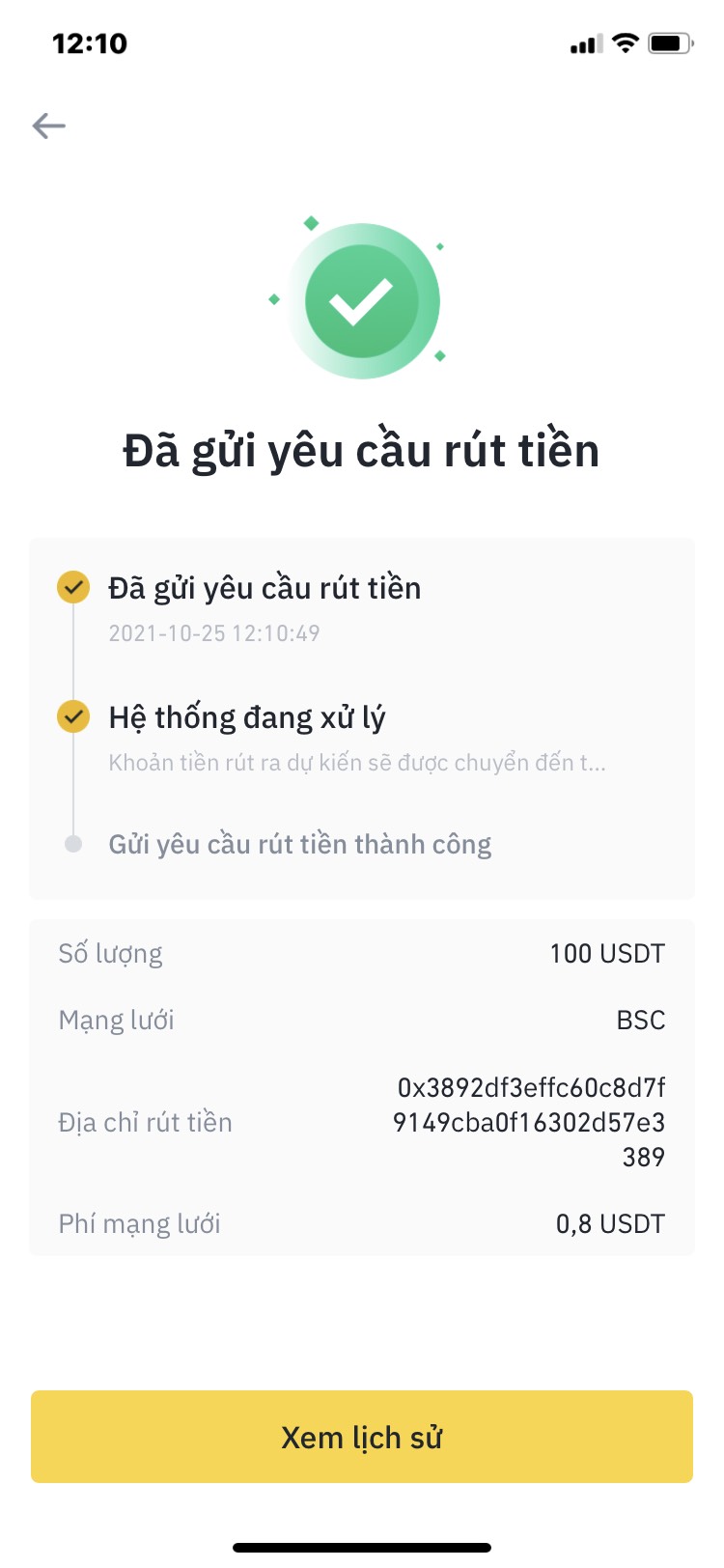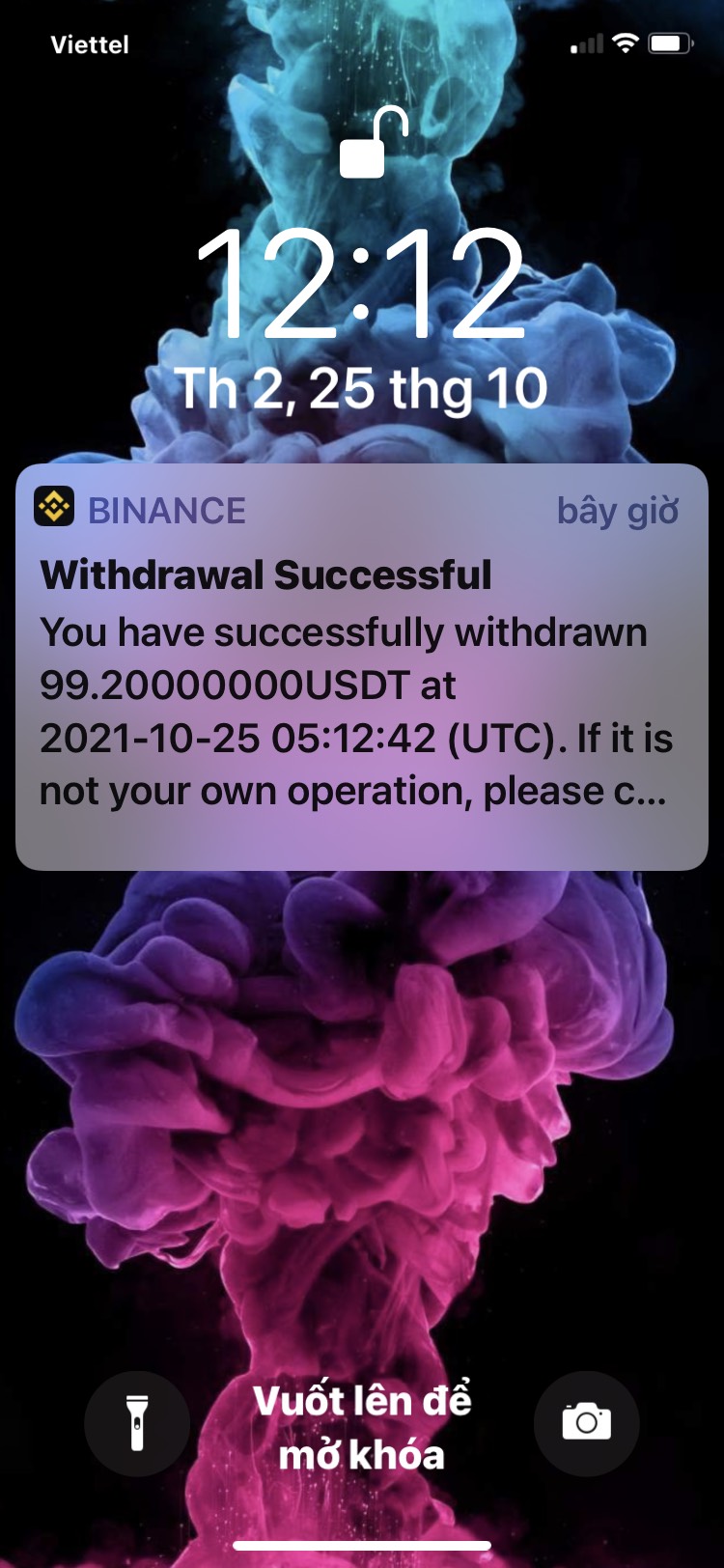 Check your spot wallet on TrustKeys SuperApp as shown in the image below:
You can do the same steps as above if you want to deposit other token coins to TrustKeys SuperApp spot wallet.
Note: Remember to choose the same Network and the same coin-token
Your questions can be quickly answered at the TrustKeys Network community sites: