1. Airdrop: Get FCUP22 gifts from the program
1.1 For users who do not have a TrustKeys account
     Step 1: Download app TrustKeys (Link CH Play & App Store).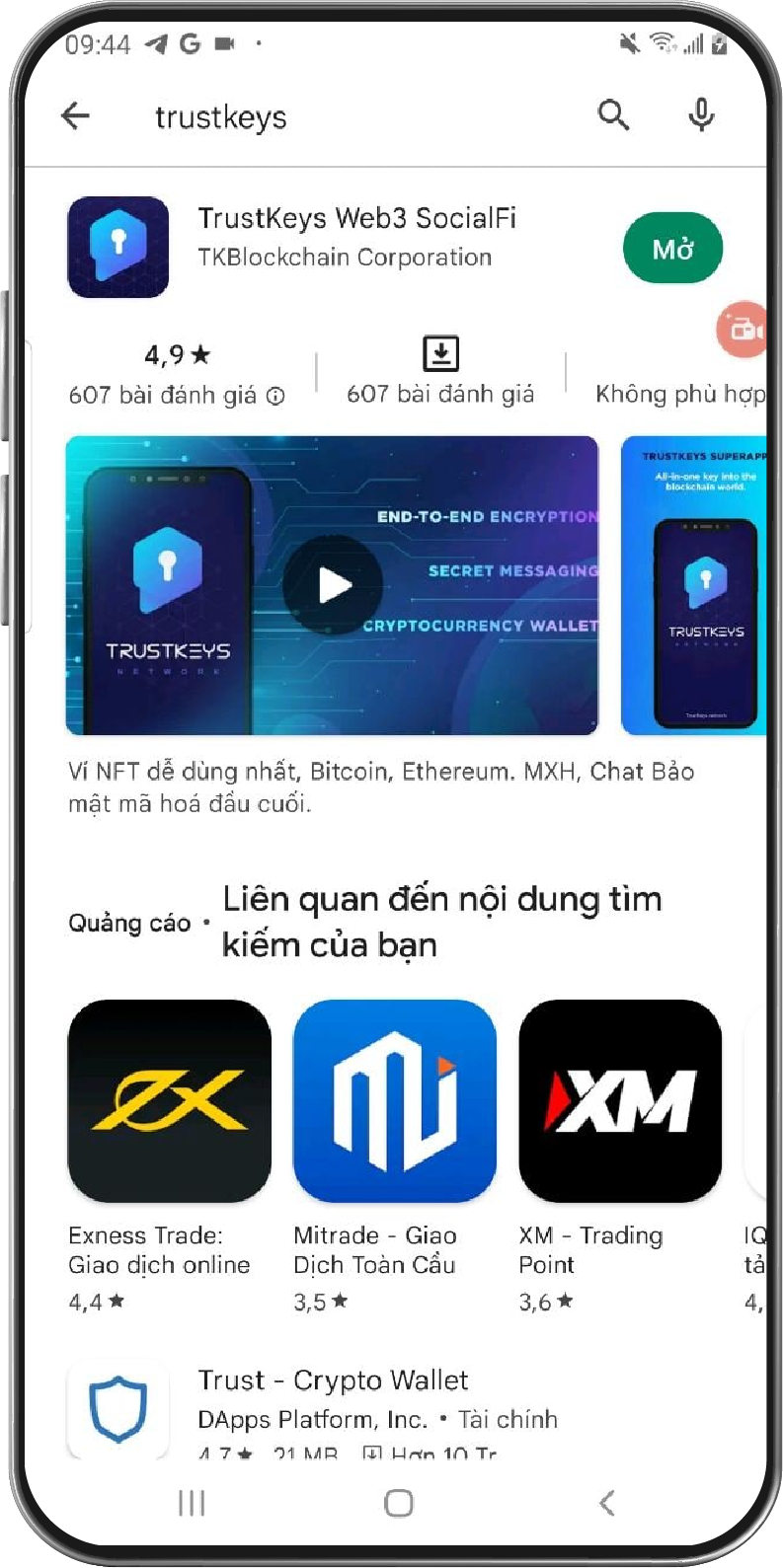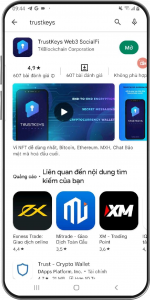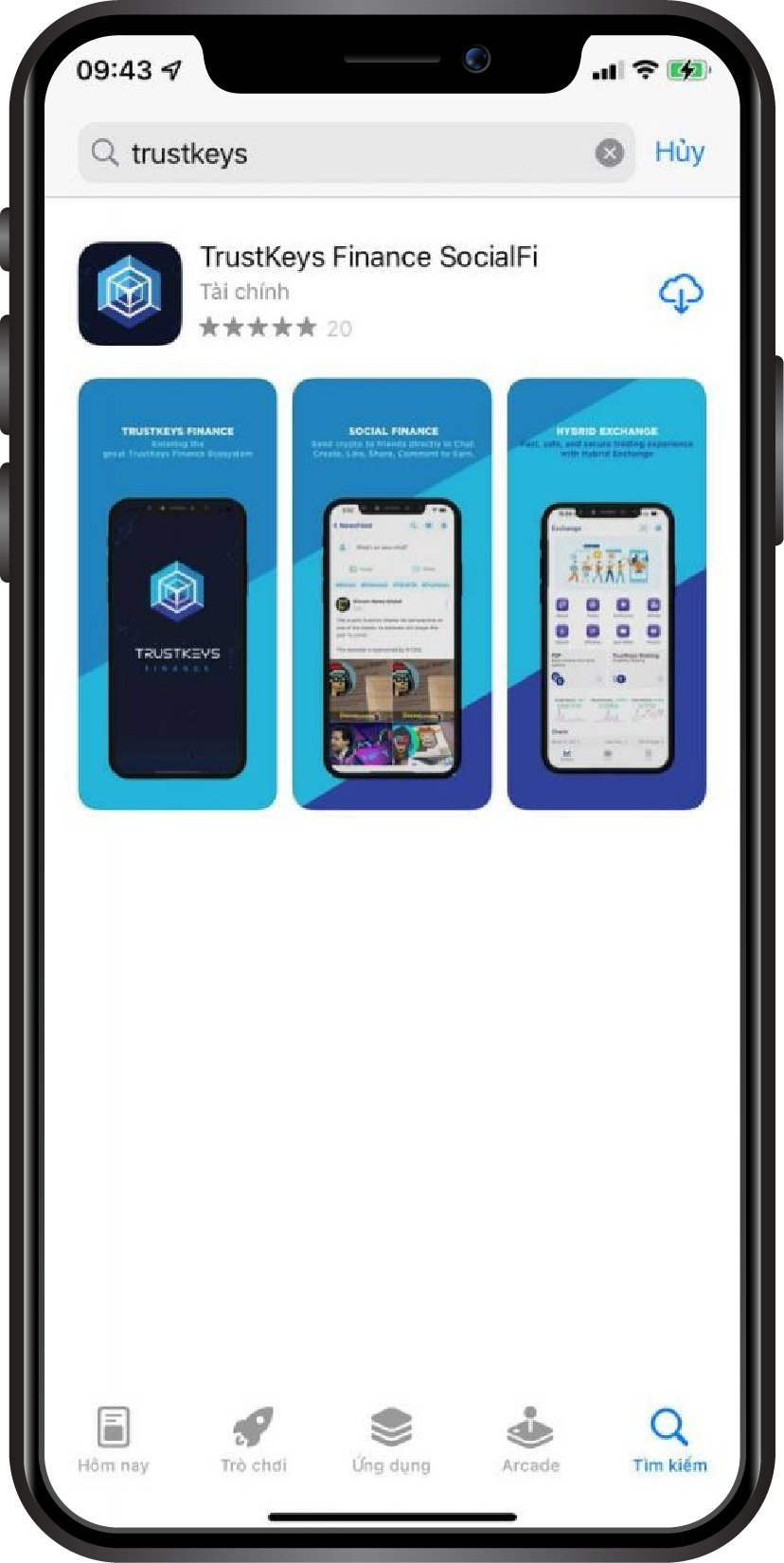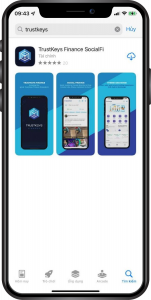 Step 2: Create a new account. 
1.2 Once you have an account
     Step 1: Go to the [Exchange] tab > Go to [Present].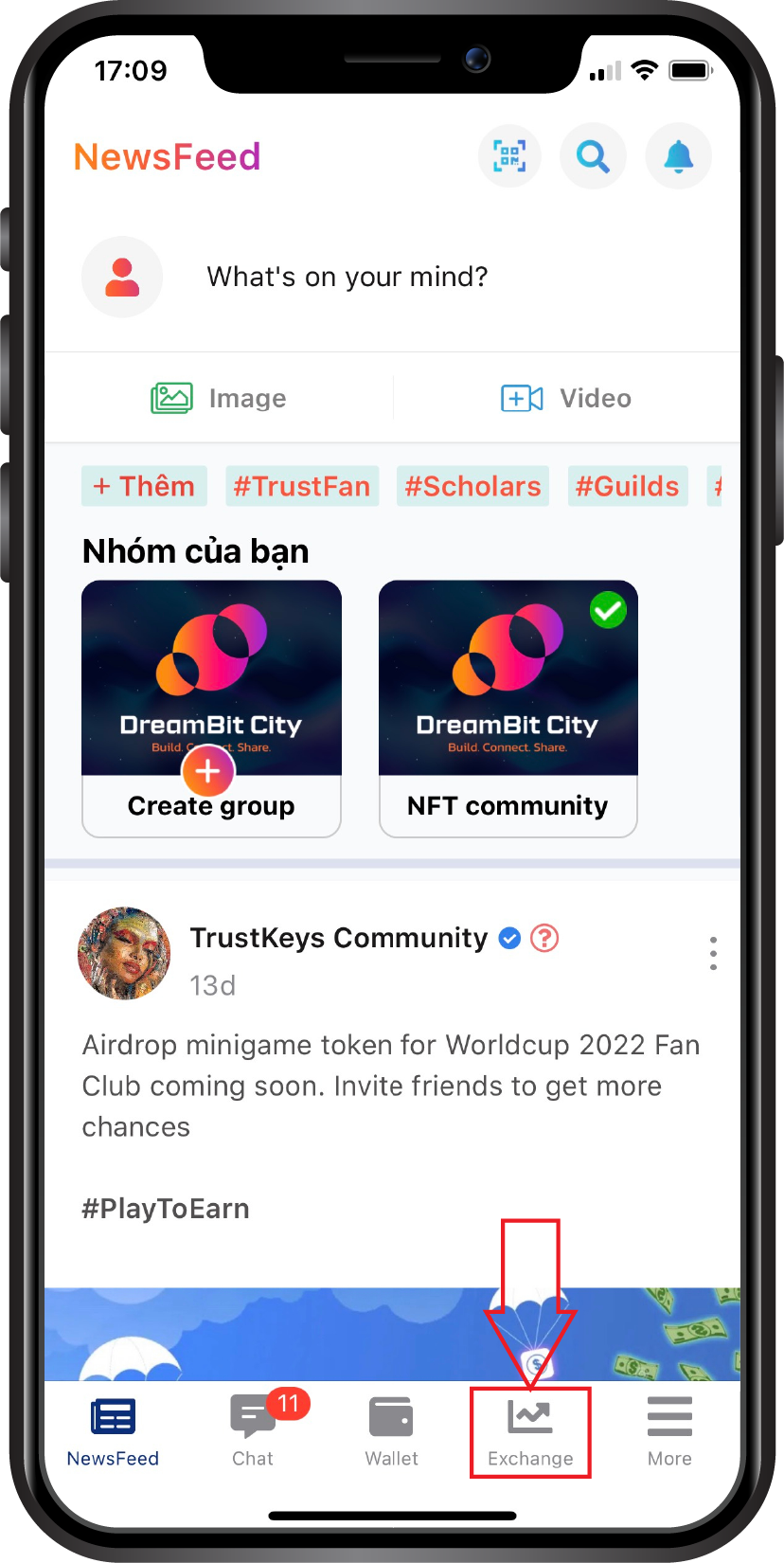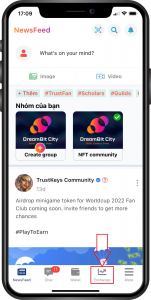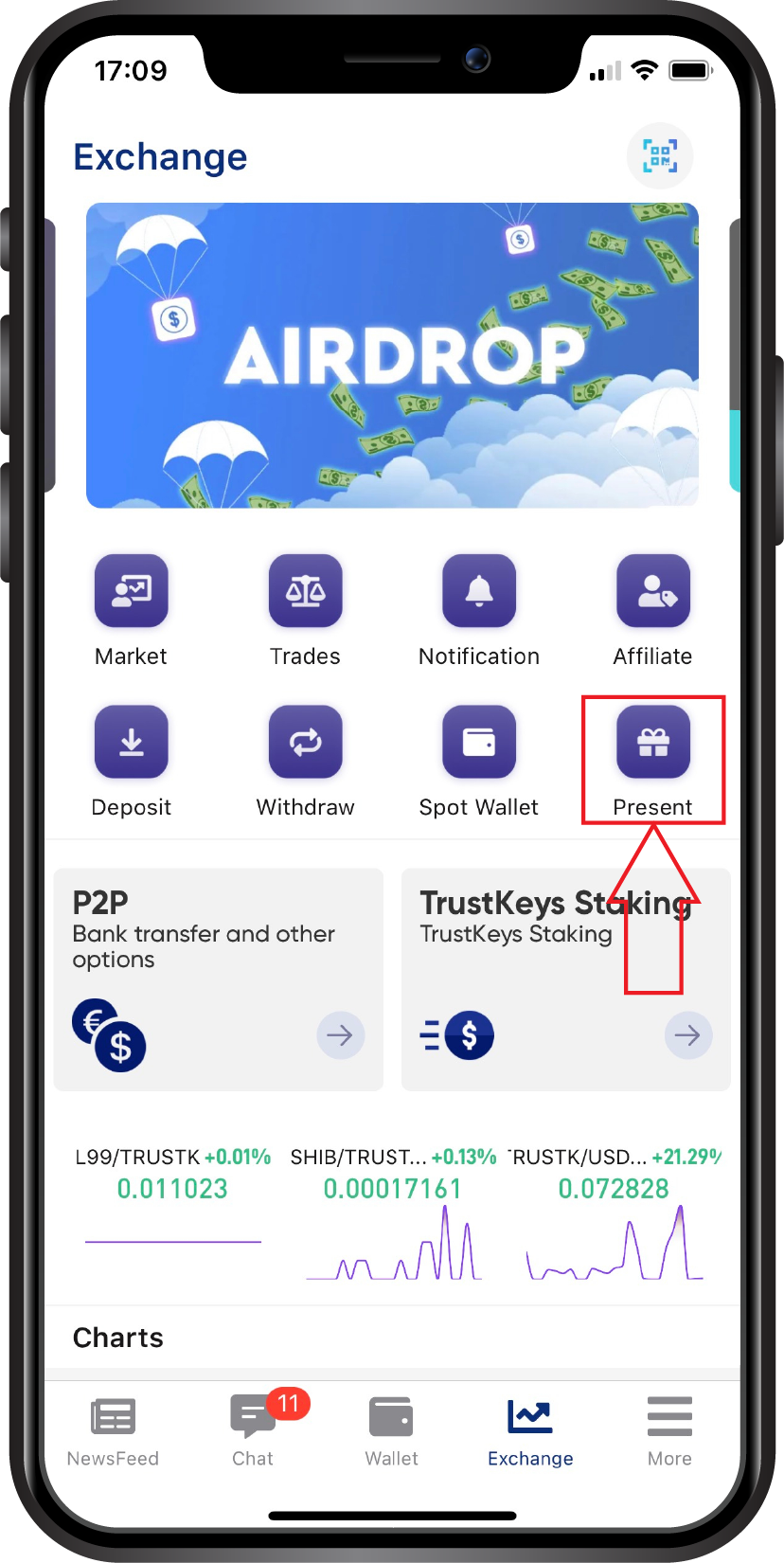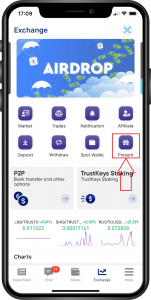 Step 2: Follow the instructions on the screen to get the reward now.
2. Lucky Wheel: Lucky Wheel Every Day
      Every day you will receive 1 free spin and have the opportunity to receive a large number of FCUP22. Work hard by logging in every day to earn a lot!
     Step 1: Go to the [Exchange] tab.
     Step 2: Click on the banner as shown below.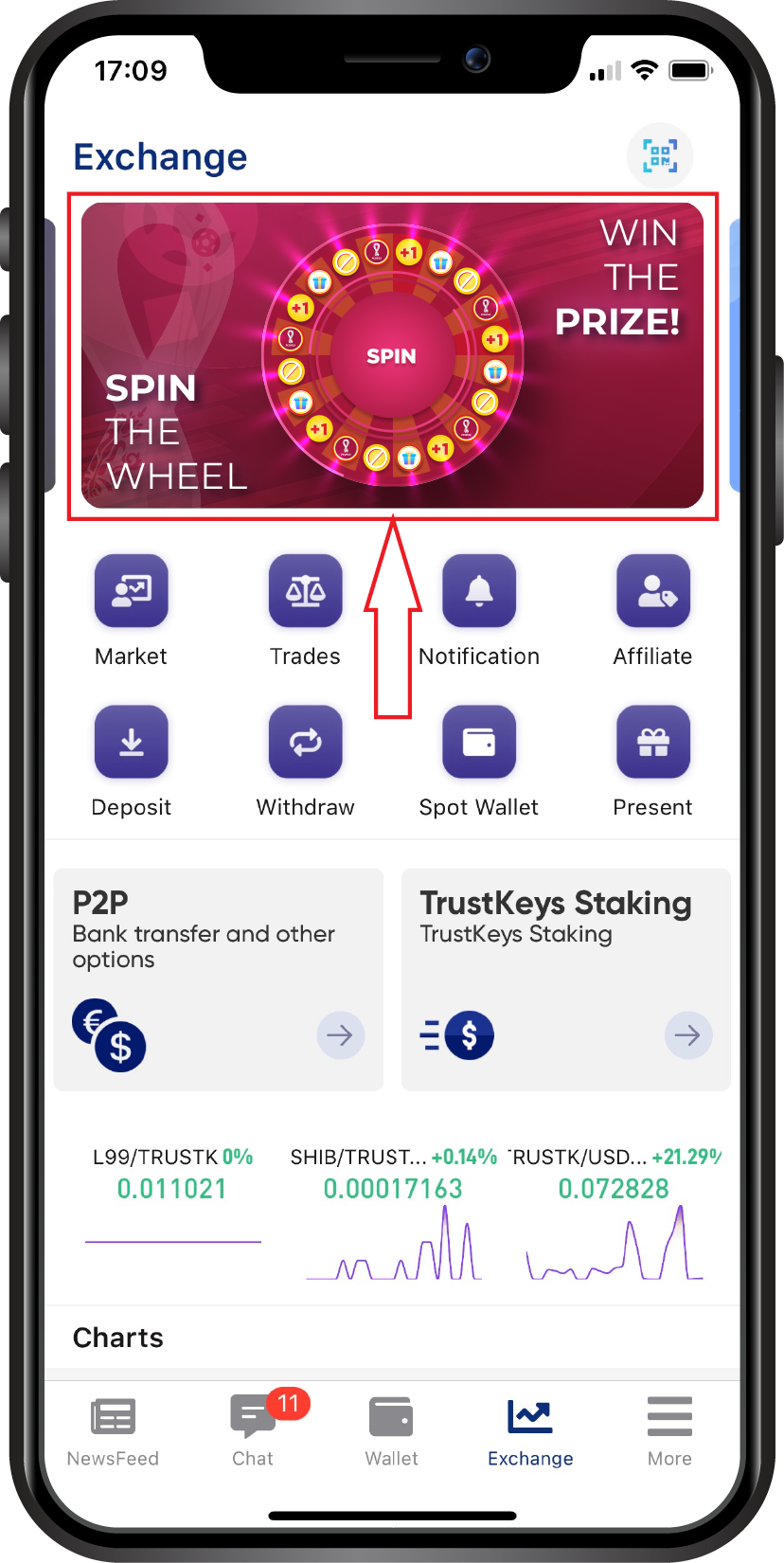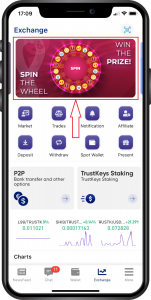 Step 3: Click on the lucky spin to start spinning and get rewards.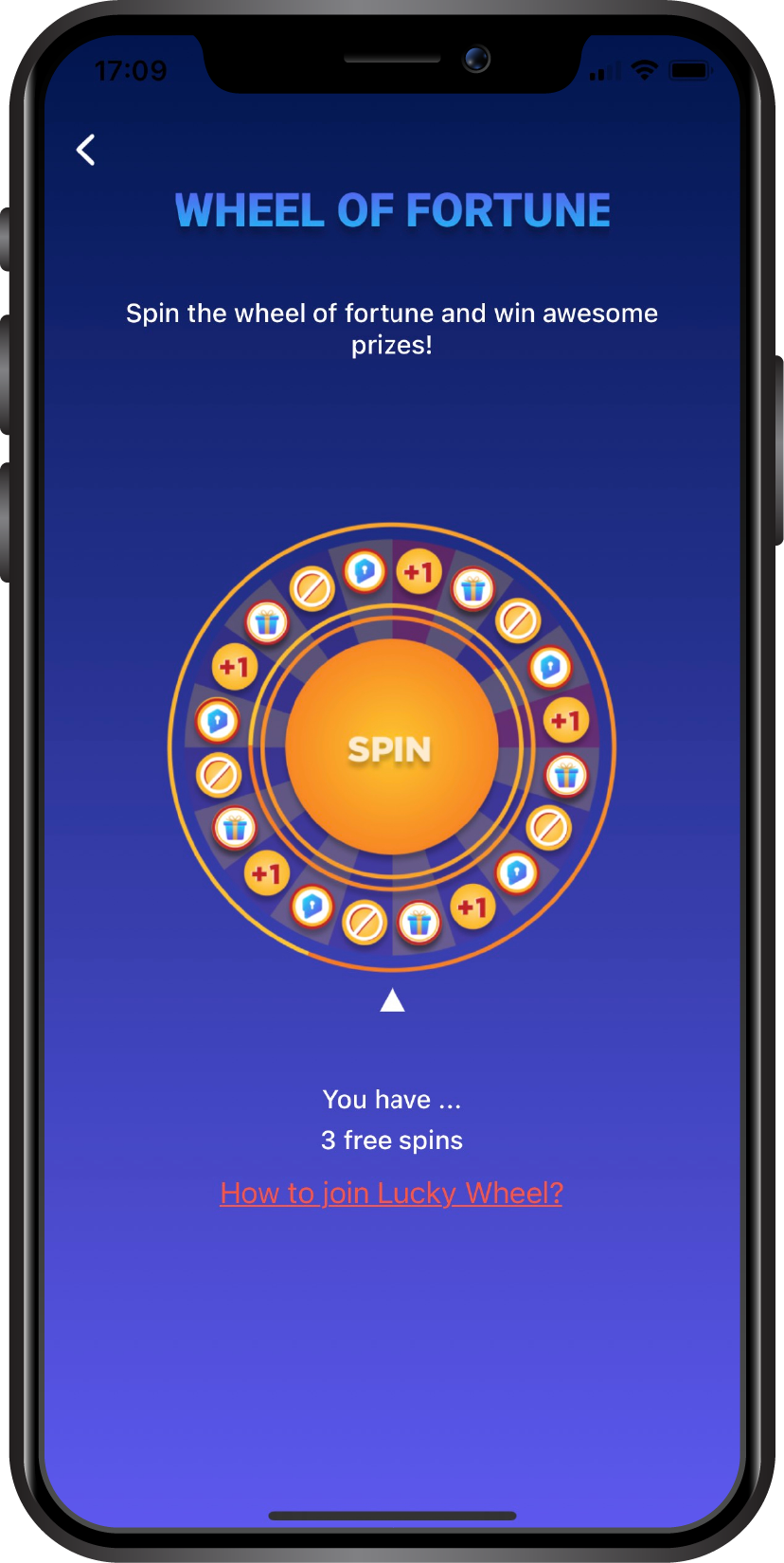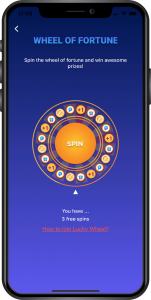 3. Answer the question: Get FCUP22 immediately if you answer the question correctly from the program
    Follow the program, participate in the prediction posts to receive FCUP22 from TrustKeys.
4. Invite friends: The more new friends invited, the more FCUP22
    For each successful Invitee, the Inviter receives a fixed amount of FCUP22. The invitee receives less amount and only receives 1 time.
    A "successful invitee" is an account creator who enters "Referral Code" and performs "eKYC successfully".
    Do you know how to enter referral codes and eKYC yet? If not, TrustKeys already has a tutorial for you, <3. See more at How to enter a referral code & eKYC tutorial.
5. Bonus: Interact to earn
Interact on TrustKeys: (Like, Comment, Share, Create post, Follow user, Chat, …) to receive FCUP22 arbitrarily.
6. Claim free NFT VN Currency Notes
See more at: The First NFT Collection in the History of Vietnam Currency Notes: The Untold Stories
7. Mint NFT TopFan
See more at: Claim NFT and receive free tickets to watch friendly match between the Vietnam National Football team – Borussia DortmundThe First NFT Collection in the History of Vietnam Currency Notes: The Untold Stories