Step 1: Click "P2P Trading" on the homepage.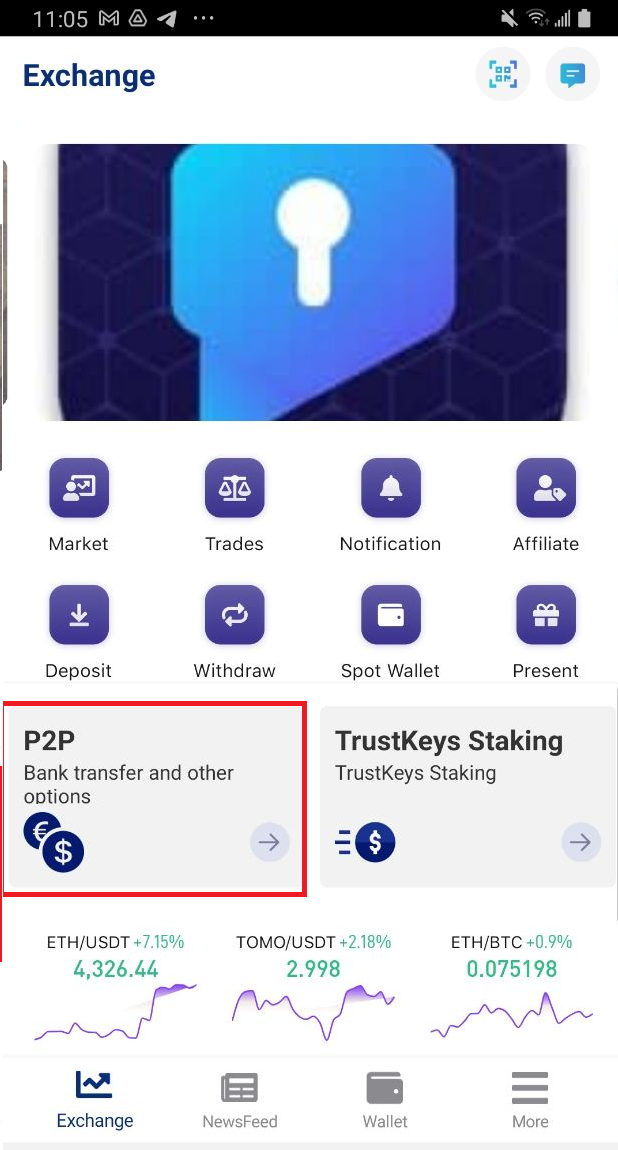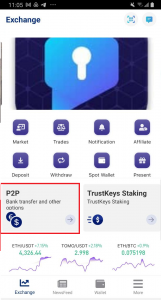 Step 2: Select "P2P" and "Sell".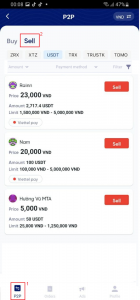 Step 3: Choose the coin you want to sell.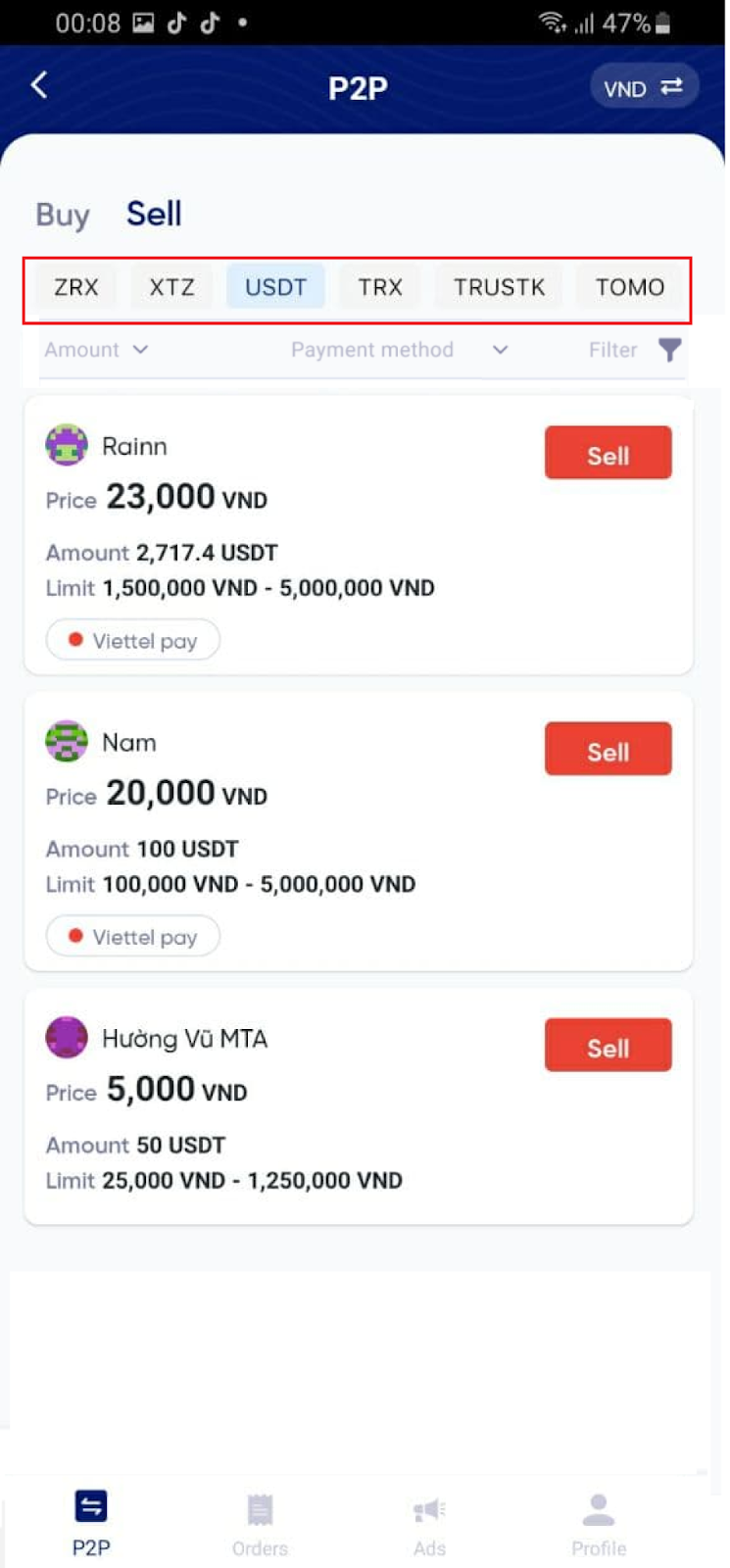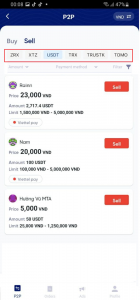 Step 4: Choose to filter by fiat currency or by quantity, by payment method or more information.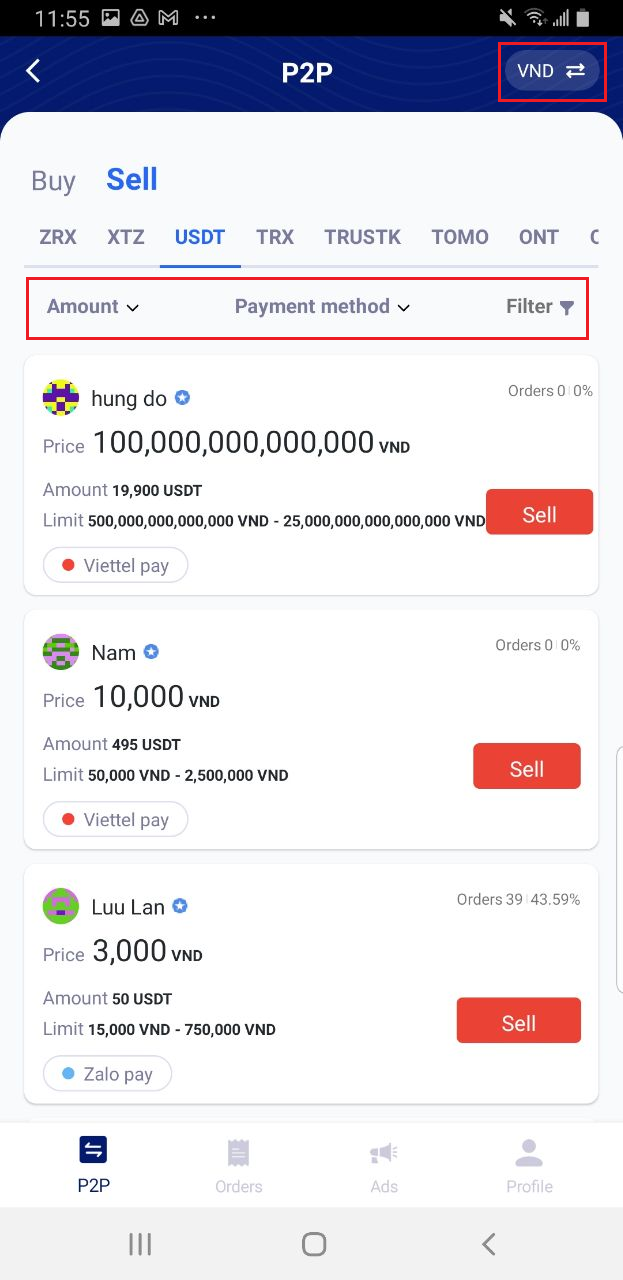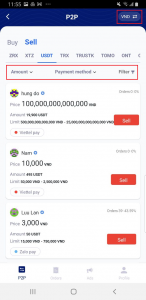 Case 1: Filter by fiat currency.
1.1: Click the icon to filter by fiat currency.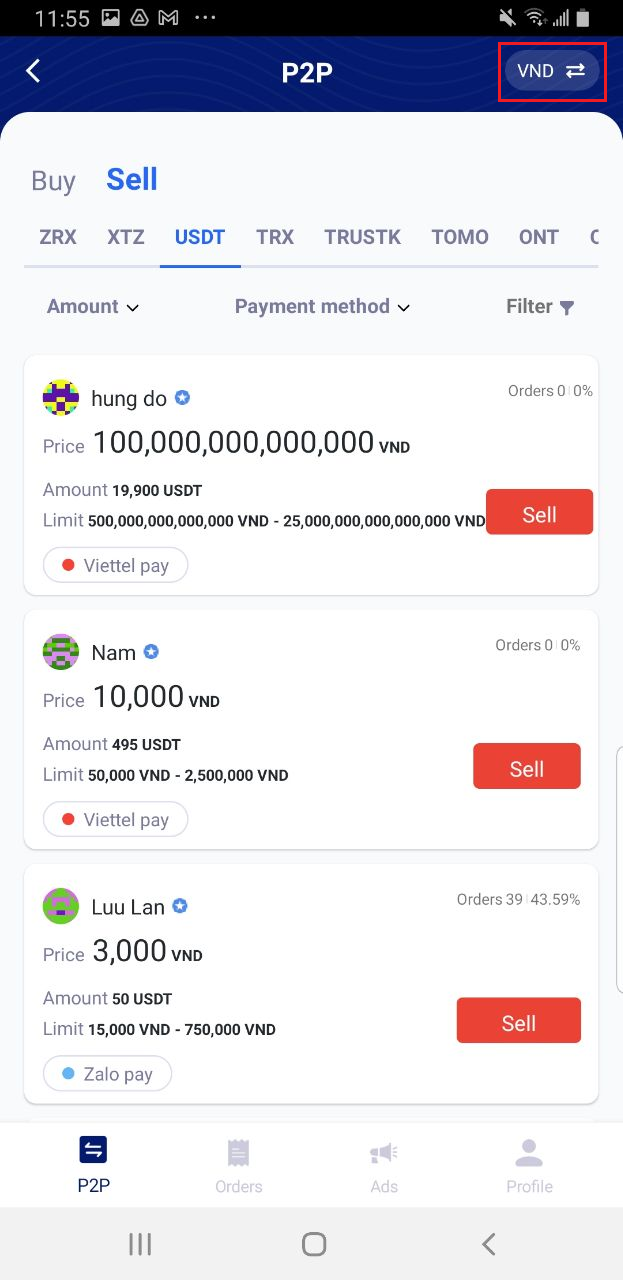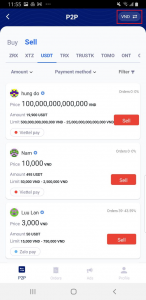 1.2: Choose a fiat currency.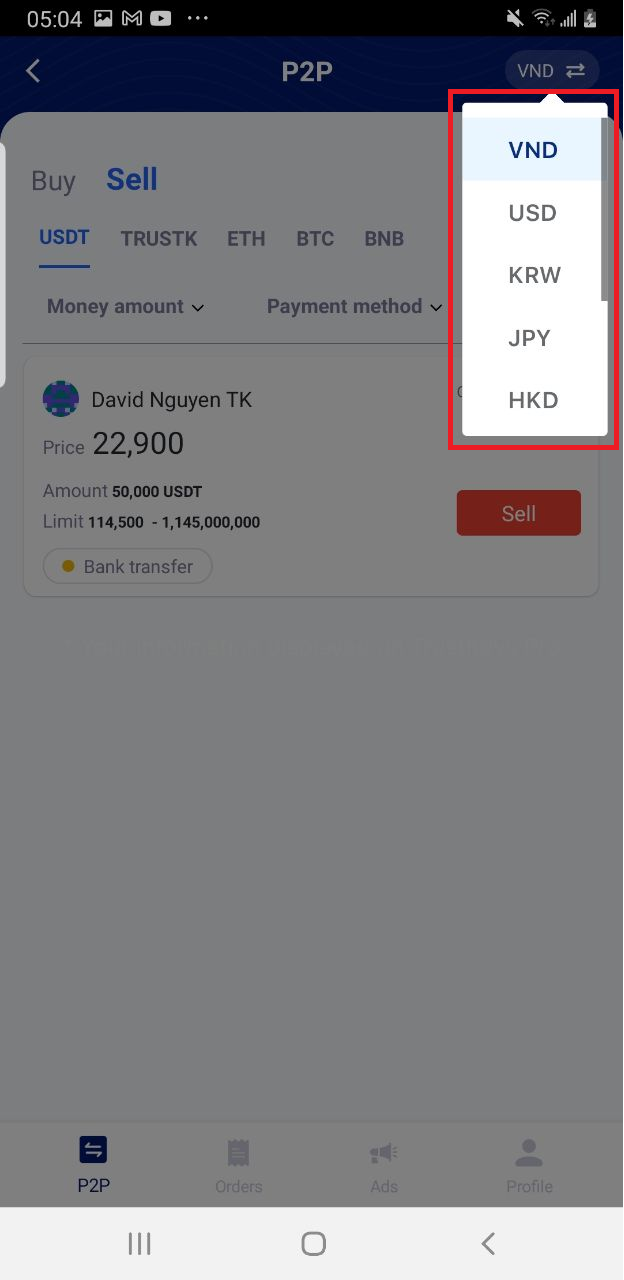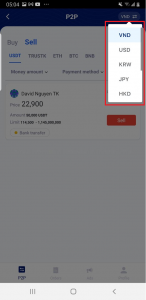 Method 2: Filter by multiple information "Amount, payment method, .."
2.1: Select the filter icon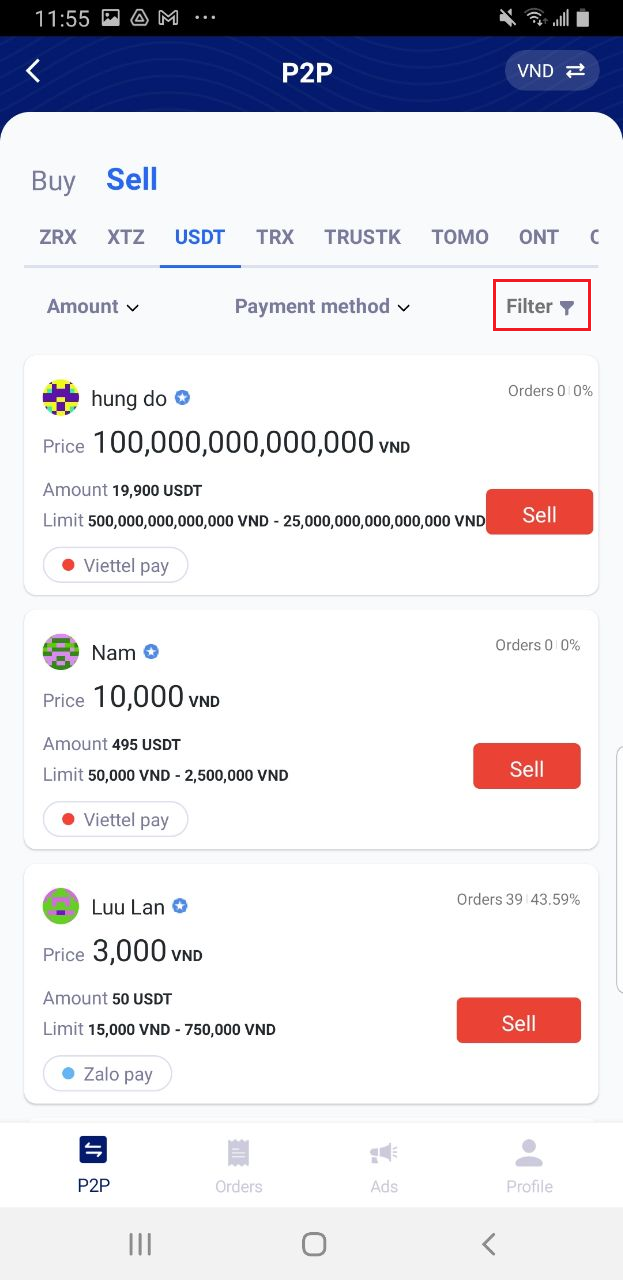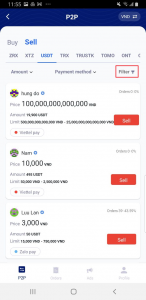 2.2: Enter the amount, select "Payment method", select "Only show ads from merchants". (Optional)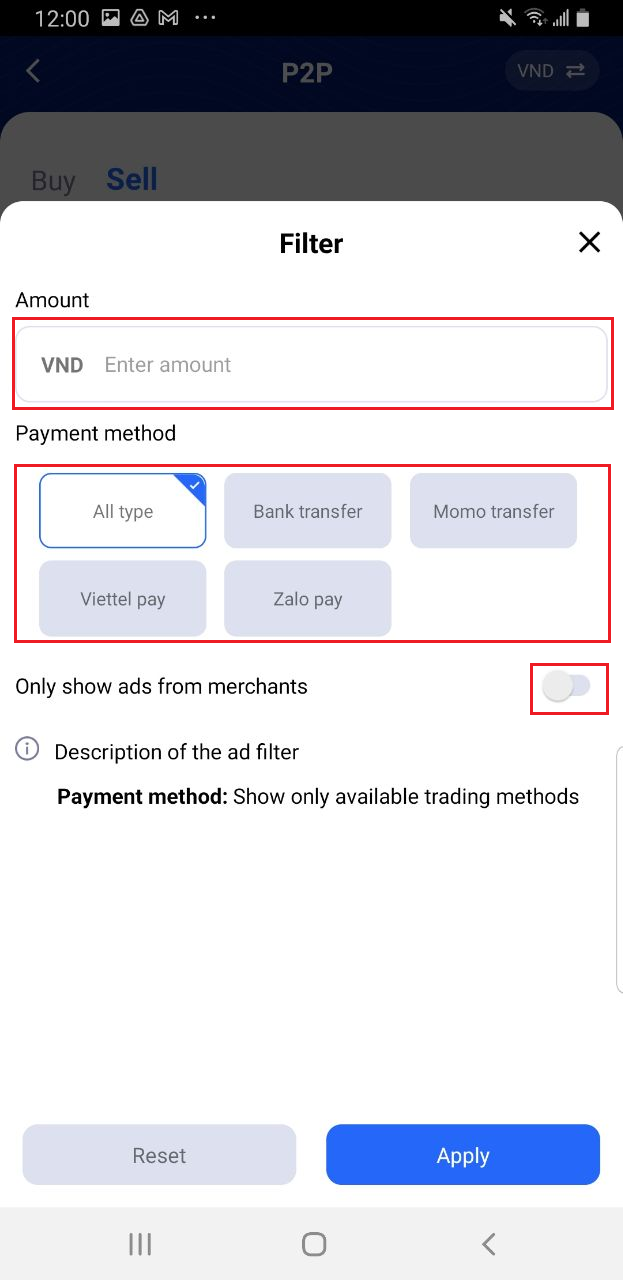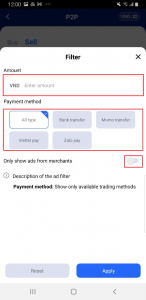 2.3: Click "Apply".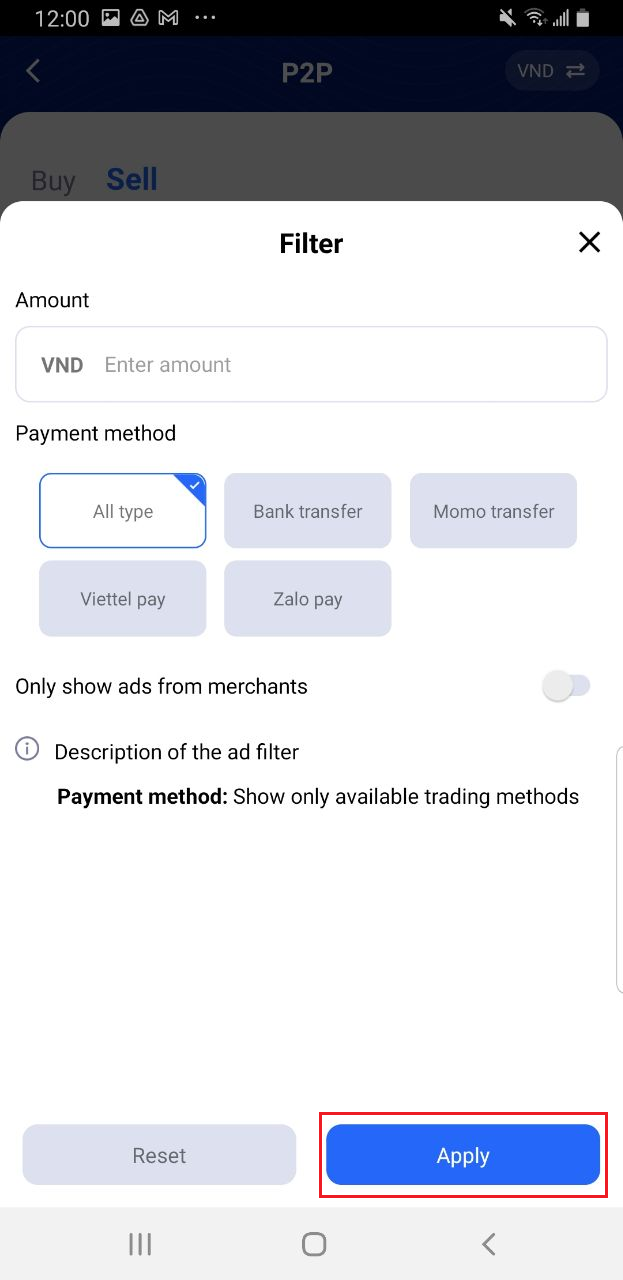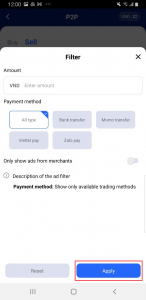 Step 5: Select a sale and click "Sell".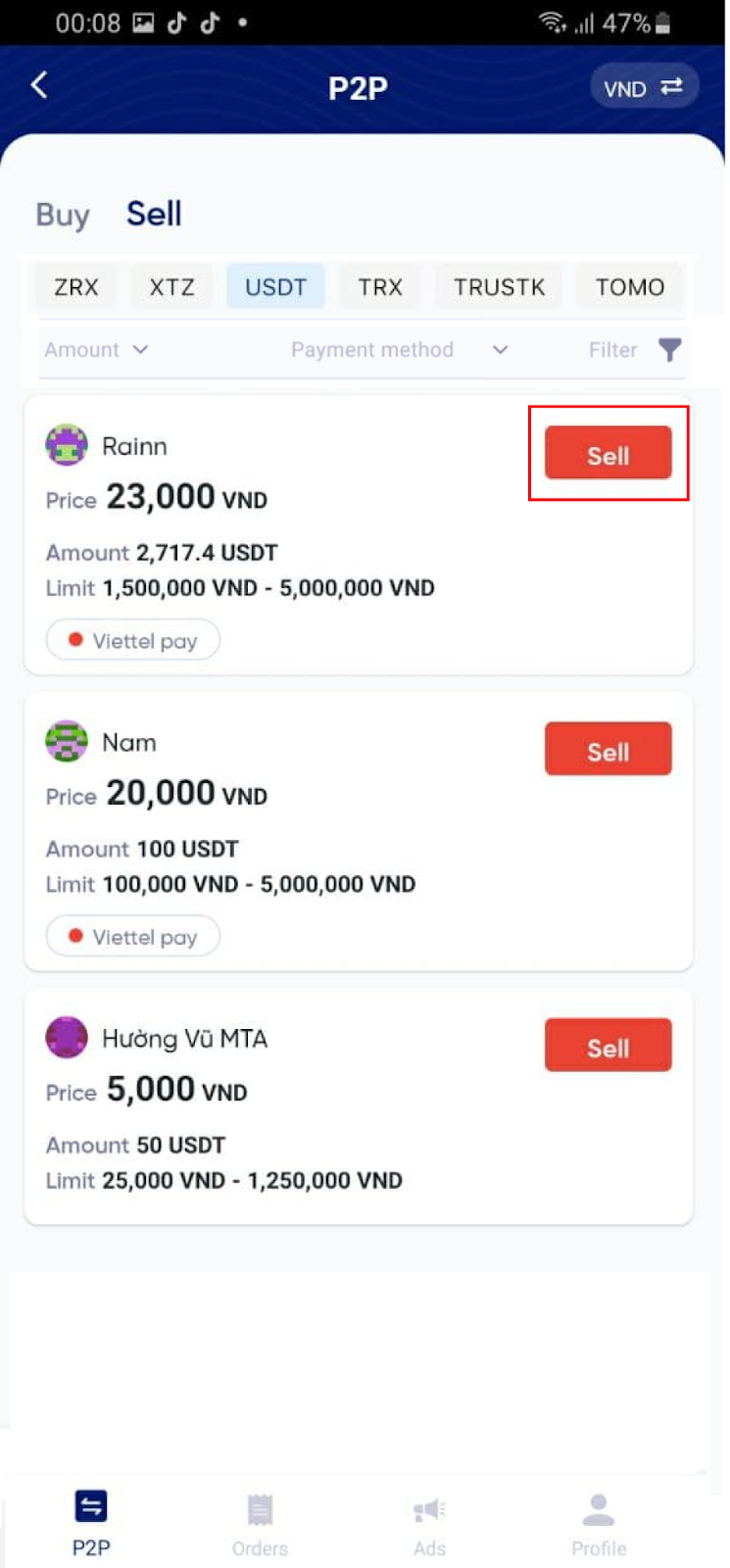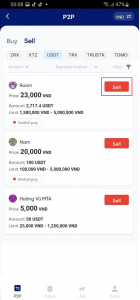 Step 6: Select the form of sale "By Fiat" or "By Crypto" and enter the quantity.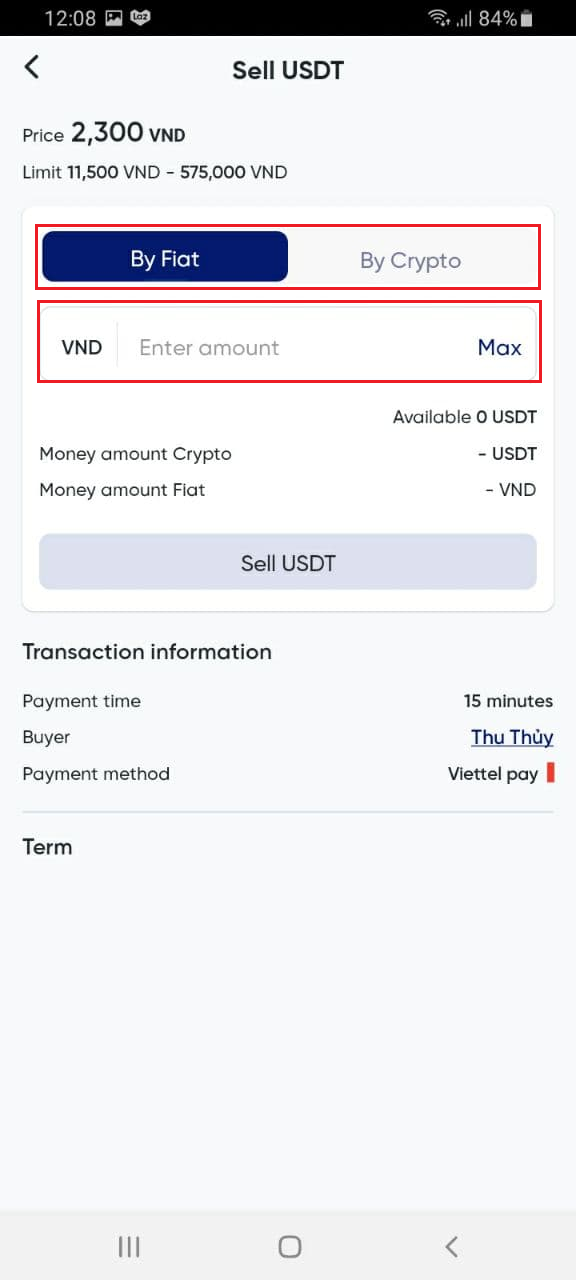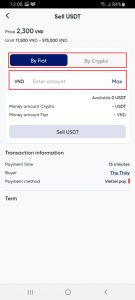 Step 7: Click "Sell" and choose a payment method.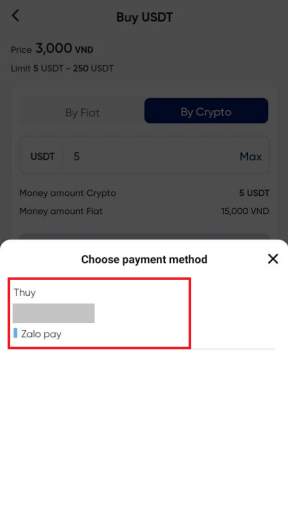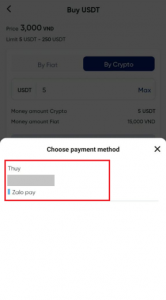 Step 8: After the buyer successfully transfer the money, click "Unlock Coin".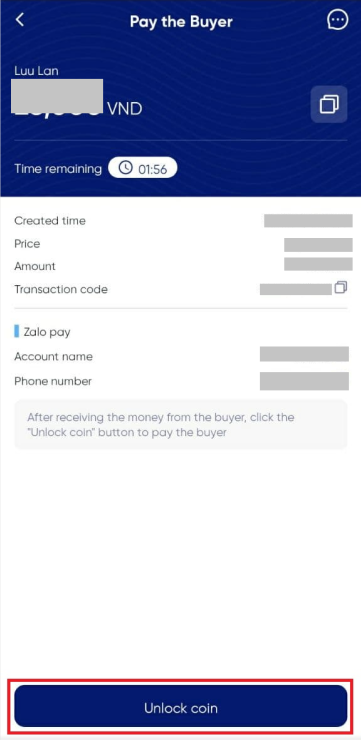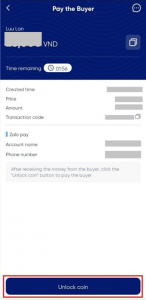 Step 9: Click "OK" to confirm you have received the funds and unlock the transaction.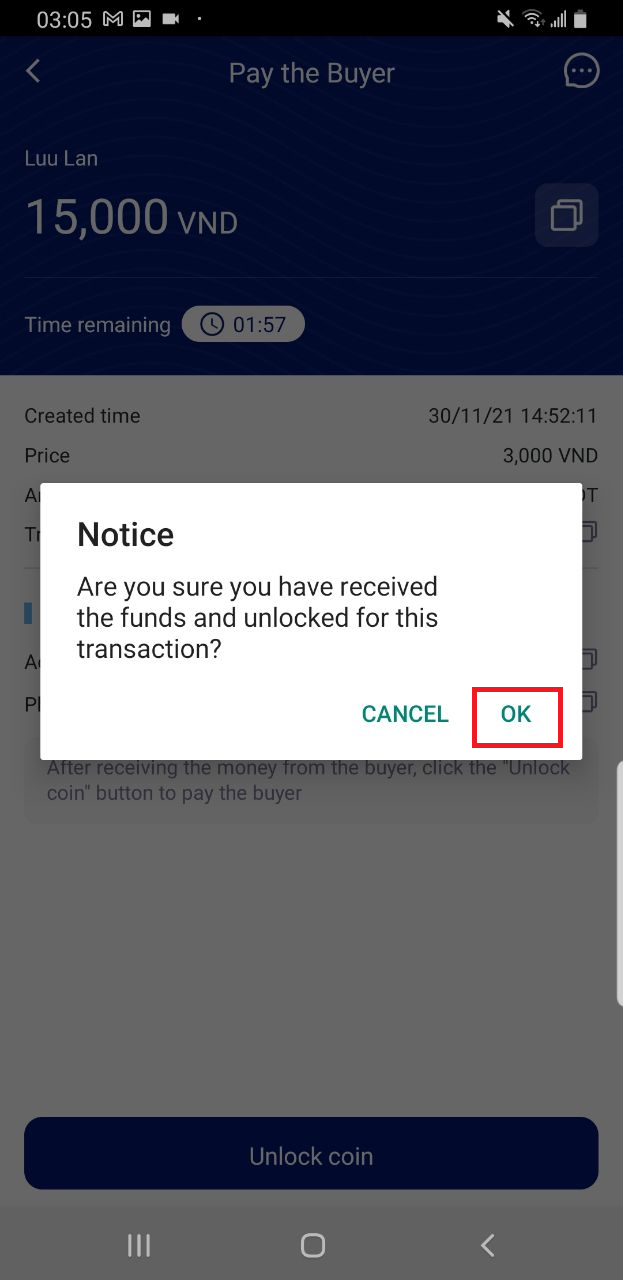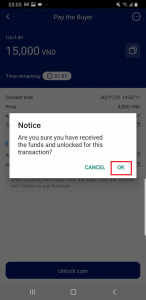 After you have received the coins, press the "Unlock Coins" button to avoid financial loss.

At the end of the trading time frame, you can still contact or complain to the counterpart to process the transaction.